The cooperation with Daniliants Ventures has been smooth and the presented system development wishes have always been implemented promptly. We have been very satisfied with the cooperation that has been going on for six years now!
Helsinki Metropolitan Area Reuse Centre Ltd is a public-benefit company founded in 1990, whose main goal and effort is to reduce the consumption of natural resources and improve environmental awareness. It also aims to increase opportunities for participation and employment. As its name suggests, the Helsinki Metropolitan Area Reuse Centre has six recycling stores in the capital region as well as a nationally functioning online store. In addition to this, it offers versatile environmental training and consulting for residents of the capital region and vocational educators, but also for companies and various communities.
Through the Helsinki Metropolitan Area Reuse Centre, schools, companies and other entities can order experts to talk about recycling and hold various training sessions on topics related to sustainable consumption or water, for example. In addition to the Reuse Centre's own experts, external experts are also used, in which case the Reuse Centre handles this so-called intermediary activity. In other words, different parties contact the Reuse Centre, which then connects the experts and different parties to each other.
For monitoring and invoicing training and other work gigs, they need to know who has done the work, when, for which entity, how long the gig in question has lasted and what other information may have been associated with the gig. Data was previously gathered in Excel, but later, as the operation increased and became more vitalized, there was a need to create an enterprise control system that handles all of this completely automatically. In the past, the employees of the Helsinki Metropolitan Area Reuse Centre spent an unnecessary amount of time managing, reporting and communicating, when the data was processed in a little old-fashioned Excel and other systems.
Helsinki Metropolitan Area Reuse Centre contacted us and asked us to build a cost-effective system that, above all, would give gig workers the opportunity to see their own future gigs and enable easy reporting, invoicing and payroll - for all experts and all their gigs.
We decided to accept the challenge and created a system implemented in the Python programming language using a development platform called Django. The important things were the system's functionality and responsiveness, so they were polished to perfection. We chose the Bootstrap HTML/CSS framework to make sure that we can quickly make changes and at the same time the whole thing scales well for mobile devices.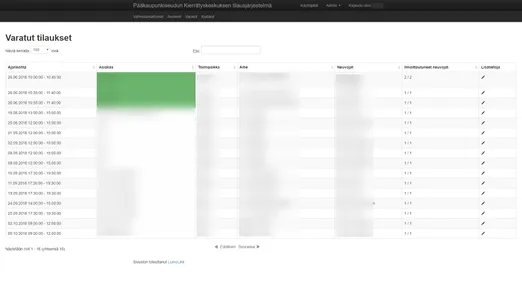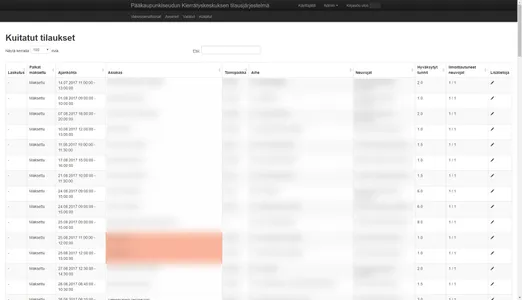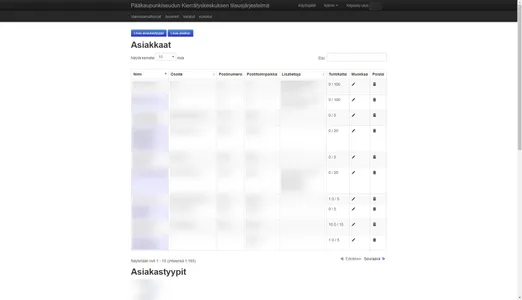 The system implemented by us is placed on Nebula's VPS virtual server (Virtual Private Server). Our solution, which has worked flawlessly for years, has already helped several hundred teaching and training gigs held by experts, in connection with which it is possible to create many kinds of reports with the service. The maintenance of the whole is as easy as possible.
The ERP system has proven to be a very good alternative, because it has been working for many years without any problems. Over the years, it has been further developed.
We have received a lot of praise for the fact that the ERP we offered has been cost-effective and that our solution is just right for the customer's needs. The implemented system is efficient and versatile enough to be able to do what the customer wants, but at the same time the system is small enough that it is also suitable for the customer in terms of costs. Even though it is a solution tailored to the customer's needs, it is significantly cheaper than the available ready-made solutions.
Does your company have a need for an enterprise resource planning system, perhaps even a customized one? Contact Daniliants Ventures , and we will design and implement an enterprise resource planning system that meets your needs.