Have you come up with a new feasible business idea or are you planning to set up a new website soon? What you are facing is a situation where, along with all the other operational tasks, one should ponder the domain name, familiarly known as a website address.
Instead of hitting on a new domain, which can be indeed frustrating, there is an opportunity to buy an expired domain name that already has a high Domain Authority.
Next, we will review all the important matters you should know about buying expired domains with Domain Authority:
Without further ado, let's get started!
What is Domain Authority?
Simply put, Domain Authority is a score that predicts how well a web page will rank in search engine results in relation to its competitors. The value ranges from 1 to 100, with a higher value indicating a better ability of ranking in the domain's competitive landscape.
Technically, Domain Authority estimation uses a link index combined with machine learning to estimate a site's ranking. Domain authority is affected by the number and quality of backlinks the domain has. Backlinks , also known as inbound links or incoming links, are links from one website to another.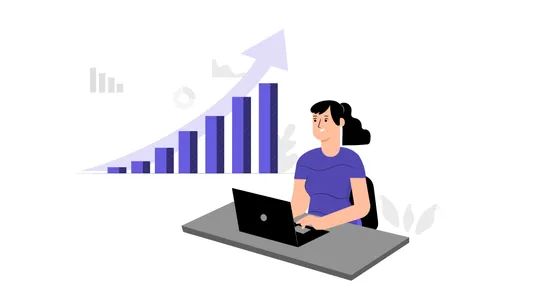 Does Domain Authority matter?
The question is, is it worth paying for a specific domain name? In many cases, the answer is yes. The problem with new domains is that you have to start building domain authority from scratch. From the perspective of search engine optimization, such an investment costs considerable time and money. The motive for buying an expired domain is most often the pursuit of a better website ranking. Thus, utilizing an expired domain with high Domain Authority can be an effective way to improve your SEO performance.
A high Domain Authority narrates about a strong backlink profile of a domain. Although the Google algorithm is constantly changing when it comes to ranking signals, backlinks have remained one of the most important ranking signals - the website characteristics which affect search engine ranking. If the content offered under the domain has been relevant and valuable to users, the website has probably collected a good number of backlinks.
Websites with a lot of backlinks are likely to rank higher in the search engine. The search engine interprets these links as votes about the usefulness and credibility of your content, meaning that the more favorable votes you have, the higher your site will rank in Google and other search engines.
However, quantity does not equal quality - the higher the quality of the site the link came from, the higher the quality of the backlink is.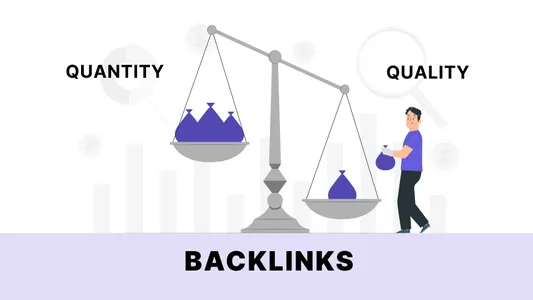 A quality backlink carries more weight in Domain Authority compared to a link that does not come from a reliable and authoritative website. Rather one golden one than a thousand rusty ones when it comes to backlinks and thereby the level of Domain Authority.
However, you can't just blindly rely on a strong expired domain to do all the work for you. In order to keep the organic traffic flowing, it is paramount to consistently provide users with quality and engaging content that meets the needs of your potential customers. Another thing to focus on is a user-friendly site structure - a framework of your website - which guides visitors effortlessly to the various contents on the website.
It is important to note that even though Domain Authority is a nifty reflection of the possibility of a good ranking, it is not part of the official metrics of Google's algorithm. This means that a higher domain authority does not necessarily signify a higher ranking or search traffic. However, the domain's authority can be used to compare the domain's performance with competitors. Because domain authority is based on a strong link profile, which in turn has a significant impact on SEO, it is an indicative measure of your website's performance and it should be monitored over time.
What level of Domain Authority is considered good
By this point, you understand the core tenet of Domain Authority and the reason why it is important. But what about the level of Domain Authority you should strive for?
Well, there is no one-fits-all answer . Since Domain Authority is calculated with respect to competitors, its value may depend on the industry or, for example, the country where the company operates.
Instead of flawless Domain Authority, one should strive to beat the competitor's Domain Authority value . And by competitors, we mean your online rivals whose websites rank in search results with the same keywords. Competitors worth considering as reference points are also similar in size and scale.
On the whole, Domain Authority is used best as a comparative measure rather than as an absolute truth.
How to buy Expired Domains with Domain Authority easily
There are different ways to make use of expired domains. One simple option is to redirect visitors who still show up at the expired domain to a site maintained by yourself. Another option is, for example, to set up a new website using an expired domain.
As with a finished rental contract, an expired domain is a domain whose owner stopped paying rent and thus did not renew the domain name. Not renewing the domain could have been a pure accident or a conscious decision. Registrations for such domains expire and thus they are ready to be purchased by new buyers.
Next, you will learn how to find and buy expired domains in practice.
Marketplace for Expired Domain Buyers - Domfetch
Domfetch is a free browser-based platform where you can find expired and soon-to-be expired domains and buy them. You can search for domains with different keywords, making it easier to find domains that meet your needs. It should be noted that although the domain appears to expire after a certain number of days, it doesn't necessarily imply that the domain won't be renewed by its owner.
When the expiration date for a domain has arrived, the registrant receives a notification about the expiration. After the kind reminder, the registrant has usually, depending on the domain provider, up to 30 days to renew the domain name by paying the renewal fees.
If the owner does not renew the domain name at this stage, the registrar will list the expired domain for auction. The current owner can also participate in the auction by paying an add-on redemption fee in addition to the price. The winner of the auction becomes the new owner of the domain or in case of no bids, the domain moves on to dropped ones. You can find these dropped domains under "Deleted Domains'' on Domfetch which are also available for purchase, if not taken already.
To be assured that the domain you want is indeed unrestricted and ready to be bought, it is advisable to look at cues reflecting the probability of renewal, such as whether the domain has a current website and has been active recently.
Before you take a step in the buying process, you need to check the trustworthiness of the domain in the eyes of Google and other search engines. Domfetch aims to provide richer and more illustrative information about the expiring domains to facilitate decision-making with the help of various metrics. By clicking a domain name, the user can dive into metrics, such as:
Search volume : The number of searches for a specific search term in a search engine, such as Google, over 1 year.
Alexa ranking : A position of a website on the Alexa ranking system of 5 years. The lower the ranking, the more popular the domain is.
The number of Backlinks : A backlink is created when one website links to another. However, backlinks vary in quality. Multiple services provide backlink auditing, one of those being Semrush .
The number of Nofollow Backlinks : Such links do not help to improve the ranking or visibility of your search because the tag added to them tells the search engine that the link in question should be ignored.
Spam Score : A metric by Moz that indicates the risk of getting penalized by Google. Spam Score is assessed on a subdomain level and is likely to rise if there are several spammy backlinks from suspicious websites. As a rule of thumb, the spam score levels can be considered the following: 1%-30% is a low one, 31%-60% is a medium one and a high spam score is considered a score of 61%-100%.
Page Authority : the Page Authority scale, a measure developed by Moz , predicts how well an individual page ranks in search results. It tells the value of an individual page in the eyes of a search engine. The higher the value, the more likely the page will rank high.
Domain Authority : A prediction of how well a web page will rank in search engine results in relation to its competitors.The higher the value, the more likely the domain will rank high.
CPC : Cost-Per-Click value of the keyword appearing in the domain.
Registrar : A domain registrar is a business allowing you to buy and register domains.
Creation date : The day the domain was born. A domain that has been around for a notable time has achieved a certain permanence in search engine indexes. If a domain has expired only a year after the purchase, it can be an indication of something suspicious, in which case the purchase should be avoided.
Archive.org information : By clicking the icon above Archive.org, you are transferred to Wayback Machine which is a registry of billions of archived websites that it has been saving since 1996. It has stored information of many kinds, such as how many times the Internet Archive has crawled the site over time, visualization of the changes a page has faced over time, the kinds of content that are hosted on a domain, and the site map of the domain through time.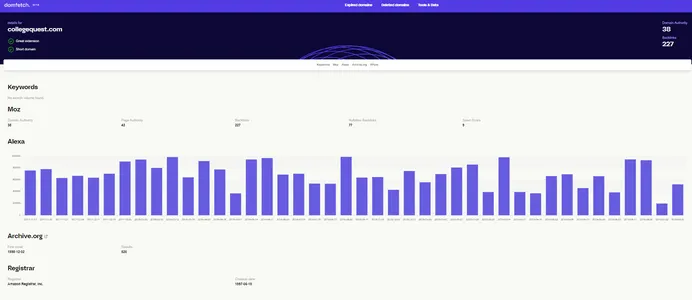 In addition to these metrics, it's good to think about a suitable domain with common sense as well.To get the most out of the expired domain, it must be well-suited for your niche . The keyword contained in the domain should be related to your business and fit the context . For instance, a service offering investment consulting can use a domain used in a financial blog.
Be sure to have an eye on these above-mentioned factors before making a decision to make sure the domain is reliable and worth your investment.
If you want to see a video tutorial about Domfetch, click here .
Want to dig deeper into the history of the domain and its pages? Check out the Internet Archive's How-to video on Wayback Machine .
How to buy Expired Domains - top 3 tips
Figuring a new domain can be challenging and frustrating if all the stellar domains you come up with or desire are already in use. However, the challenge can be defeated, as you have the option to buy an expired domain with high Domain Authority.
Expired domains can be of great benefit as they may have an existing pool of backlinks and traffic to the site. Before buying an expired domain, you should consider factors like Domain Authority, organic traffic, the age of the domain, and possible pitfalls like spam score to make sure that the domain is worth your money.
Lastly, we pieced together the top 3 things you should consider when buying an expired domain:
RELEVANCY : Make sure the domain is descriptive and related to your niche.

METRICS : Check the authority of a domain by looking at Domain Authority, Page Authority, quality of the backlinks, traffic and the age of a domain. Also look for red flags, such as a sky-high spam score or low values for authority metrics.

OWNERSHIP : Only buy domains when it's clearly visible that the owner doesn't want to use it anymore. This can be deduced from, for example, the following factors: no content has been added to the website or blog for a long time, or the website cannot be found.
What is useless to some is worth a lot to others, even in the case of expired domains.
If you want to level up your Domain Authority and SEO, don't hesitate to contact us .