Is your Google Ads spend getting out of hands with no real conversions gained? Are you looking for a new platform to generate sales in? Or do you simply want to add another PPC platform to your portfolio?
Regardless of the case, this blog post has been created for you to have a deeper understanding of what Reddit Ads are and how you can utilize them as a part of your marketing and sales strategy. In this article, we go through:
What is Reddit?
How to Advertise on Reddit
Reddit Ad Types
How much does it cost to advertise on Reddit
How it differs from other Advertising Platforms
How to set up a Reddit Ads Account
Our experience with real clients
You'll also find our practical up-to-date, step by step video tutorial on how to create campaigns on Reddit Ads in practice.
What is Reddit?
Before discussing what Reddit Ads are, it is crucial to understand what Reddit is all about.
In case you are not familiar with the platform and are just visiting it the first time with advertising in mind, it may seem like a complete chaos at first. Subreddits, arrows, upvotes, downvotes, (oftentimes witty) comments and even insightful conversations. What is all of this about?
You see, Reddit is not like any other currently popular social media platform. It does not rely on heavy visual content, trends or a continuous flow of videos and sound bites in a similar way to the most popular social media platforms currently. Instead, it relies on people finding similar interests and engaging within those interest groups.
In other words, Reddit is, above all, a place for people to find their communities and feel the sense of belonging . And when there is a sense of belonging, it means that the people within the community care about what is discussed within the community. People are relying on finding actual information, insights and knowledge instead of solely looking for entertainment.
The number 1 reason people are on Reddit is to be informed. They are seeking information, insights and opinions. According to a YPulse study in 2019, Reddit is significantly more trusted for product and brand recommendations compared to Instagram, Twitter, Facebook or Snapchat.
Despite its different nature, do not consider it as a mediocre or small platform. In fact, Reddit has over 430 million monthly visitors across 130 000 communities; compared to its famous competitor, Pinterest had only a few million monthly visitors more than Reddit in April 2022.
The time spent on the platform is also one of a kind in this day and age - the average Redditor (Reddit user) spends 34 minutes on the platform. When compared to all common social media platforms, the only one to top that is Facebook.
And now that we got the basics out of the way - let's see how the ads work.
How to advertise on Reddit?
If you have ever done any pay-per-click advertising, then advertising on Reddit is a relatively straightforward process in practice. Here are the top 3 things to get it right from the get-go:
Find the communities that are passionate about the niche your business is in (we will discuss this next)
Participate in discussions and engage with the community as a member of it (in other words, do not promote your stuff in the comment section)
Understand the community deeply enough in order to be able to create advertisements that convert (i.e. that the community can relate to)
TL;DR: Spend time on Reddit well before launching that first campaign.
Choosing and understanding Subreddits
Choosing the right Subreddits is where it all can go extremely well or horribly wrong. But don't go away just yet!
As said already, Redditors (users on Reddit) subscribe to Subreddits (communities) that they find interesting and relatable. Therefore, when advertising on Reddit, you should make sure that the Subreddits you plan to advertise:
Are relevant to your business (your target audience) and
You have something relevant to share for the community
In other words, it is all about RELEVANCY. Users are able to UPVOTE content that they find relevant but also DOWNVOTE content that they find irrelevant for the community. Posts that get the most upvotes raise the post in the community feed whereas downvoting places it later in the feed.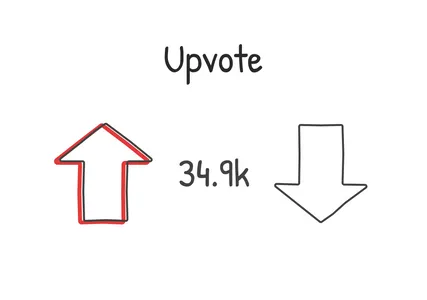 Your job as an advertiser is to not to irritate the community but rather give them what they are looking for. Since Reddit users spend more time on the research and evaluation process in their purchasing journey, you should give them just that. Let the community be informed of how they can solve their problems with your product. Step into their shoes and just maybe, you may find yourself conversions and new brand advocates.
Reddit Business Account Registration
You know the drill, use an email address to make an account if you don't have one already.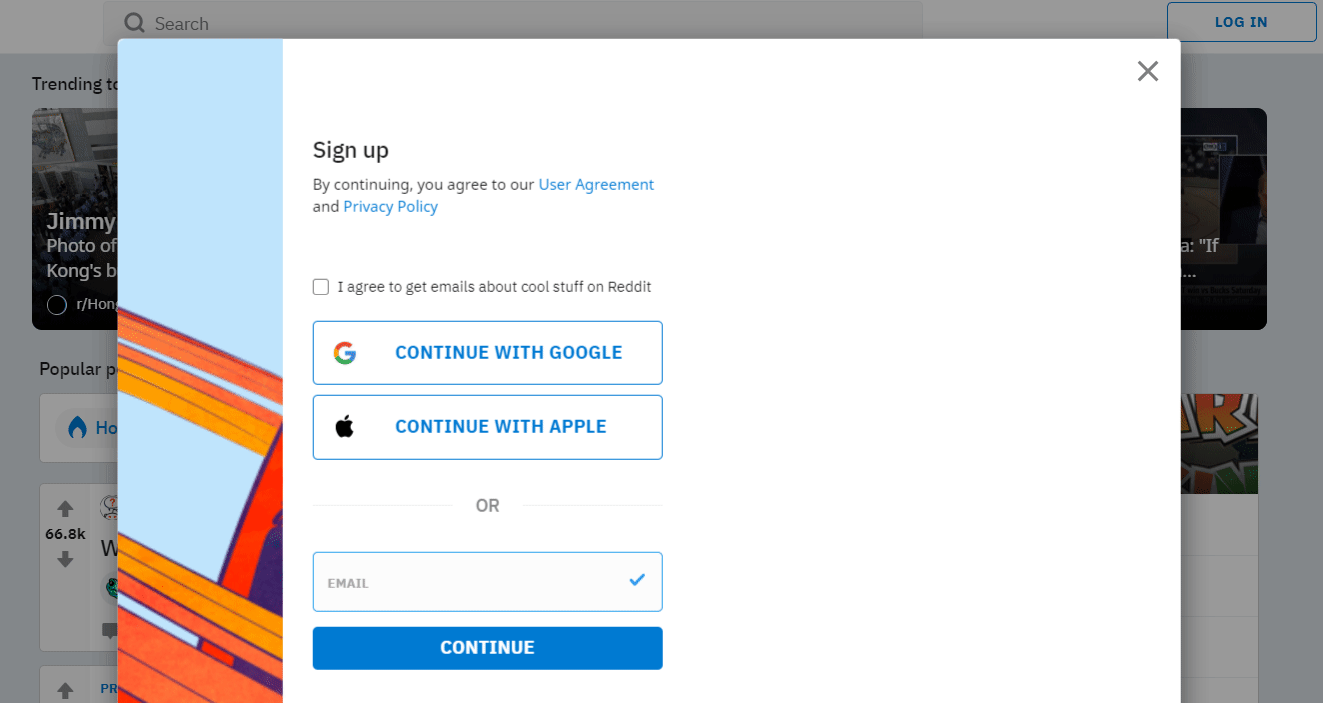 Engagement with the audiences - yes or no?
This is a good question. Similar blog posts to this one state that you must engage with the audiences before advertising on the channel in order to appear more 'organic' and 'authentic' once you start running the ads within the same Subreddits.
We think this is underestimating your audience. They know you are a brand that your aim is always, at the end, to create brand awareness and sales - no matter how funny and witty you are.
So while we do think that engaging with your audience organically is good, we also think that the brand should be honest. And that means advertising directly. Show your understanding about the interests and tone of voice of the Subreddit in the ads and mingle with the audience.
Create the Advertisement or Promotion
Once you have signed up for a Reddit Ads account and created a username and chosen your profile picture, it is time to create the first campaign. Here is how to do it.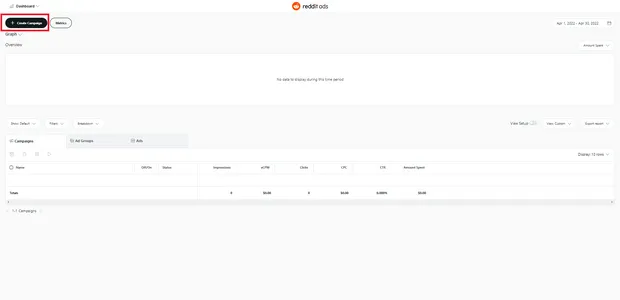 Selecting the Objective and Bid Types
First and foremost, the objective of the campaign is to be chosen. On Reddit, you may choose one of the following: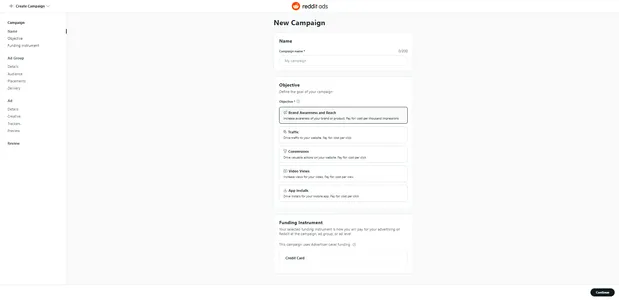 Reach → brand or product awareness
Video Views → views for your video
Traffic → drive traffic
Conversions → get conversions
Installs → installs for your app
This is also the stage where you need to choose how you bid on the platform. Reddit suggests bidding high at first and later modifying the bid accordingly. Note that the bid may fluctuate.
It's all about the timespan
As usual, the Reddit Ads Team suggests running the campaign for a longer period of time. To be exact, they recommend running the promotion for 12 weeks in order to improve the performance. However, you may first opt for a shorter period of time for a promotion in order to experiment with the platform.
Reddit Ads and Targeting
There are numerous ways that you can target audiences on Reddit. The complete list goes as follows: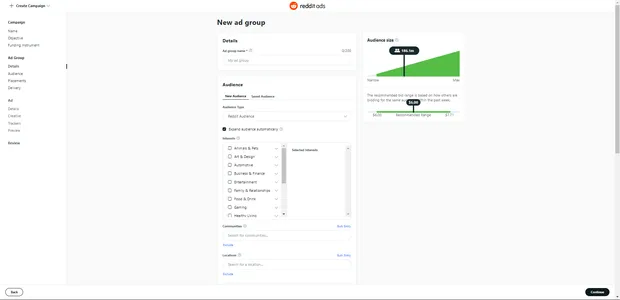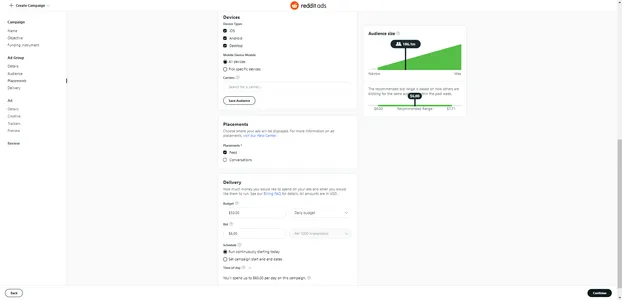 Interest
Community
Device
Location
Dayparting
Audience Expansion
Custom Audience
While the ways of targeting from 1-4 are straightforward, the other three may stir a bit of confusion. Dayparting simply refers to the day and time zone the advertiser (that is, you) wants to present their ads. Therefore, dayparting can be considered as a narrowing factor.
Audience expansion, on the other hand, expands the target audience beyond what would be considered as interest based targeting. It will show ads to those who engage in any way with the interests you have chosen.
And lastly, we have the Custom Audience. This is suitable for those who want to either engage or exclude audiences who have already interacted with your ad content. You can also customize ads by email lists or mobile ad IDs.
Making the Creative
Once you have set your objectives, timespan and targets, it is time to be creative! Make sure you have a killer copy that suits the community's tone of voice, keep it casual and explore with various features and lengths of copy.
TL;DR - the summary
So, that is it! Here are the steps in a nutshell: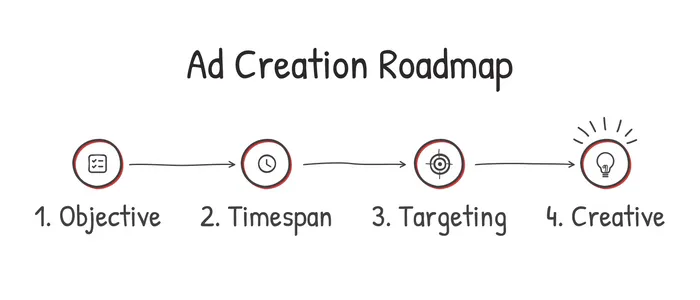 Remember to analyze the results after the promotion in order to know what went well and what didn't work out so you can avoid doing the same mistake again.
Three types of Reddit Ads
Okay, you want us to stop with the blabber and go to the real stuff. Here it is.
Promoted Posts
Promoted posts (including videos!) are exactly what you think they would be. They are aimed to blend in naturally with the feed. Ideally, you create an ad that fits within the current discussion with a suitable tone of voice. Both the written and visual content should suit the community's way of discussing various topics; people are already aware of it being a promoted post as it mentioned above the post, so do not try to make people avert from it even more.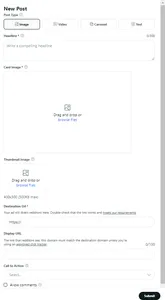 Promoted posts can be:
Text only
Text + Image
Text + Video
And it consists of the following parts: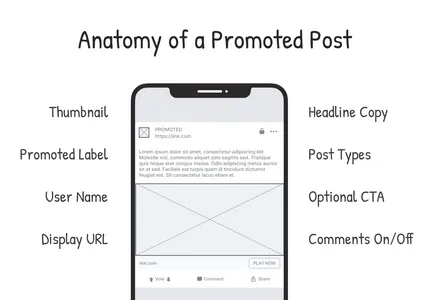 Requiring the least amount of effort out of the three and being the most common type of advertising on Reddit, promoted posts and videos are the top choice for Reddit Ads beginners to start experimenting with. Use promoted posts specifically for generating sales.
Takeovers
Takeovers are quite literally takeovers; your brand and campaign gets a wholesome visibility for (usually) 24 hours. Unlike promoted posts which are designed more towards generating conversions and sales, the takeovers are all about brand-awareness and visibility.

There are, in fact, four types of Reddit Ads Takeovers:
According to Reddit themselves, the Reddit Takeovers 'drive the maximum impact with our widest-reaching package'. Naturally, Frontpage Takeovers have a similar aim to Reddit ads with a slightly smaller scope. Basically, the front page is your stage for 24 hours. People will see your brand on Home and Popular.
The other two are the Trending Takeovers and Category Takeovers. On Trending Takeovers, the brand will be visible on Popular and Search sections for 24 hours whereas on Category Takeovers.
Takeovers - how to choose the correct type
You should choose the type of Reddit Ads Takeover depending on your goals. If you are looking for the maximum reach and the maximum brand visibility (i.e. during a major product launch), the Reddit Takeover is the most broad Takeover there is.
Then again, if you have a certain niche that works well for you in terms of Promoted posts and you want to try something slightly more grandiose, go for a Category Takeover. The scope of Trending and Frontpage Takeovers set in the middle of these two opposites.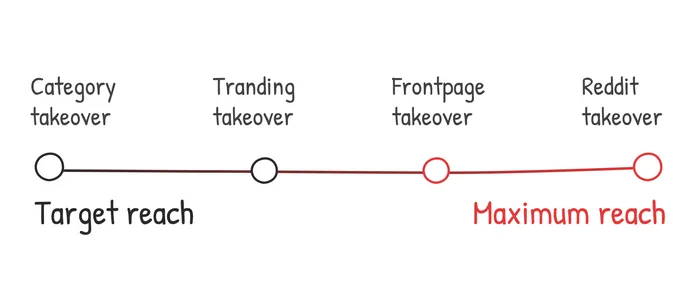 Ask Me Anything
A little bit different way of promoting on Reddit are AMAs (Ask Me Anything). During the AMAs, a brand, company or to be honest - anyone can discuss their passions and interests and the community can ask questions they have for the AMA host.
While highly popular and can be done by anyone, in practice it is good to already have some sort of presence on Reddit. This is the place where the brand has an opportunity to engage directly with Reddit users and give a face to your brand. In other words, it will show who is behind the brand and, in a way, humanize it.
What you must remember is that AMAs are organic marketing by nature. That is right - you as a brand do not pay for this stuff. While it may sound amazing at first, it has its risks: you really need to make sure the brand match is on point. Yes, that is right. Your little Q&A session should be as close to the organic content within the community as possible.
Our top tips for AMAs:
Tip 1: Wait. Yes, this is our first tip. Make sure you have had enough time to spend within the target communities both with paid advertising and organic marketing. Otherwise you may be the next target of witty Redditors on top10 AMA disasters.

Tip 2: Have something to say. Don't waste anyone's time. Have something so unique or otherwise intriguing (for others too, not just your closest colleagues)

Tip 3: Find the right channel. Unless you are on a level of Bill Gates, Barack Obama or at least aspiring to be, hosting on the AMAs official Subreddit would be a bit too ambitious.

Tip 4: Schedule the Session. Once you've found the one (and made sure that they allow AMAs), make sure to have a set date for it and the moderators have approved it. This is recommended in about any guide related to AMAs.

Tip 5: The Proof Photo. If Bill Gates does it, it probably means that you should too. Sounds outdated? Maybe. But this is how the platform rolls. Put your username, time and date as well as the topic on a piece of paper, take an image with the host holding the paper, Tweet it (yes, you need a Twitter) and link them together.
Now that we have covered the ad creation process and the types, let's address the money issue: how much do you need to spend for Reddit Ads?
How much does advertising on Reddit cost?
Time to prepare our wallets - how much does advertising cost on this quirky yet popular platform? The basic information covers the following:
The minimum daily budget is $5 (so you can start small)
The minimum lifetime budget is $160 (which is also quite small)
The minimum bid varies depending on the targeted locations. The minimum bid for CPC for us has been $0.10. Read more about the minimum bids on Reddit Ads here .
Based on our experience, the bid range depends on how much others have bid for the same audiences over the previous week. In our case, the average price has ranged from $0,7 to $2. The rate may fluctuate depending on how competitive and lucrative the target market is.
At the end of the day, how much you spend on advertising depends on yourself. We recommend starting small and seeing where it goes from there.
Reddit Ads - top 3 lucrative niches
At first, you may think that Reddit Ads are for everyone. And while you may get them to work for you, they work exceptionally well for themes and topics that have an engaged niche audience that organically is intrigued to spend time discussing various topics regarding the niche in their free time.
TL;DR - not all Subreddits are active. Make sure the ones you want to target, are.
Tech & Crypto
In case you have spent quite a bit of time on Reddit as a user, you will notice that these Subreddits regarding both Tech and Crypto are insanely popular. It all comes down to three main reasons:
The gender distribution: a nearly 50/50 compared to many other social network services
High engagement: The niche is lucrative and requires to stay alert in order to keep up with it
Text-based: while images and videos are crucial on Reddit, the platform is designed for discussion far better than its competitors
To see it all in practice, see the following Subreddits: r/technology , r/CryptoCurrency and r/CryptoMoonShots .
Gaming
Being the 4th biggest Subreddit as of 2022, r/gaming stands out with its over 33 million members. While we recommend going for more targeted Subreddits instead, the sheer size of the given Subreddit is a good indicator of just how many people engage in Gaming-related Subreddits.
While highly competitive in terms of advertising, witty and catchy ads in small niche Subreddits could be highly profitable. Other popular gaming Subreddits include r/Games , r/leagueoflegends and r/boardgames .
TV Series & Movies
Does your company do something that avid Simpsons fans could enjoy? Many Redditors engage themselves in various Subreddits regarding various TV series and movies. You can find these simply by searching Subreddits by the name of the given TV series/movies.
Some popular Subreddits include r/movies , r/television and r/anime .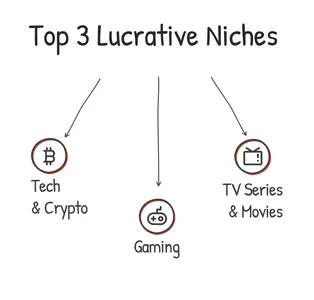 Working with Reddit Ads - our experiences
As a new official partner of Reddit Ads, we have been keen on experimenting with Reddit Ads. In our case, we decided to start Reddit ad campaigns for our client operating in the crypto business. While we may have suggested otherwise, for us it made sense to start with the 'custom audience' by including communities that were small but lucrative enough to the very specific business model that our client has.
Based on our experience, we highly recommend creating a few queries for test purposes once the audience is done and conversion tracking is all set up.
In our case, we experimented with 3 different types of ads:
15sec video

Banner

Carousel with 3-4 images
Once these ads with headlines and descriptions were ready, we run the ads to see the potential of the market. We noticed 60k impressions, 121 clicks and 29 conversions only after 3 weeks - and mind you, this market is very competitive.
So, do the math and see how it goes for you.
Reddit Ads step by step video tutorial
All of the above is nice, but how to do it in practice? Check out our step by step guide on how to create Ads on Reddit with informative gifs.
The best way to learn is by doing. We are confident that this guide will help you get started with Reddit Ads, but if you are looking for something more, make sure to check out the following sources:
Reddit Advertising - ask your questions directly from the community
Reddit Ads Help Center - you are likely to find answers to your questions here