News of the week:
Another week, another round of news for you. As you may know, in weekly Roundups we cover changes, updates and trends regarding SEO, PPC, analytics, social media and technology.
Here is this week's news to keep you informed.
1. SEO News
📢 Google's Product Review Update Is Finally Being Applied
As mentioned in Twitter , Google has begun rolling out its September 2022 product review update. The update will take up to a week to complete.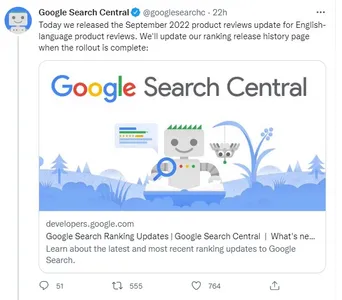 The update was supposed to start already in August, but now, better late than never, its distribution has started. Product Review Update affects websites that display product reviews in English on their pages.
More About Product Review Update
Through continuous testing, experimentation and development, Google search aims to make finding useful information as easy as possible.
Consumers often trust honest and comprehensive descriptions of products more than short words of praise from the company itself. To make purchasing decisions easier, Google is now working to improve the reward for these product reviews. In this case, both consumers and companies benefit from displaying them on the pages.
Google has listed a few helpful points when it comes to product reviews, such as:
Has a professional's knowledge of the products been utilized in the reviews?
Do the reviews tell about the physical use of the product?
Does the review tell how the product differs from competitors?
Does the review explain which products are suitable for which purpose of use?
Does the review describe how the product has evolved from previous models?
Do the reviews tell you how the product responds to the most important decision-making factors for a certain product category?
If you want to read more about how to improve product information, read Google's Providing better product information for shoppers post .
Source: Tweet of Google Search Central , Google Search Central Blog
📢 Google Looks Only Into The Home Page's Favicon
Google's Search Advocate John Mueller confirmed that, as for now, Google only checks the home page for the favicon. Favicon is a branded pixel icon which can be shown in the search results.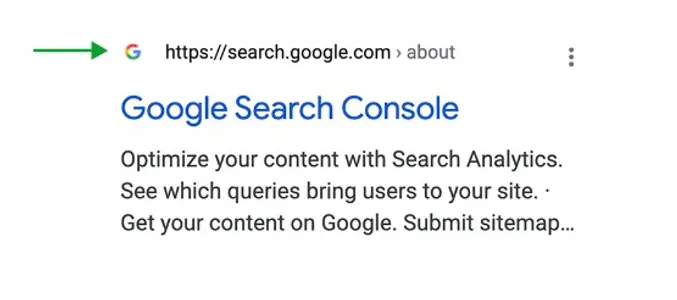 According to Google's guidelines, a site can only have one favicon. For example, https://www.example.com/ and https://code.example.com/ are two different sites, so they can have two different favicons. Despite this, Google only shows the favicon found on the homepage in the search results.
Source: Tweet of John Mueller , Google Search Central Documentation
2. PPC News
📢 Google Introduces New Features To Set Up And Troubleshoot Consent Mode
🆗 Cookie consent banners give people greater control over how their data is used for advertising or analytics. Google is rolling out new features to help people set up and troubleshoot Consent Mode, along with a new certified partner program.
Consent Mode has helped advertisers gain more accurate, privacy-safe insights through conversion modelling. To give an example, Air France experienced a 9% conversion uplift after implementation.
Google Ads conversion diagnostics tab will let advertisers know if Consent Mode is properly implemented and if they are receiving modelled conversions. The status of Consent Mode setup can be accessed on the Google Ads conversion diagnostics tab.
Advertisers can also access troubleshooting recommendations and download a list of URLs to help you fix issues with the setup.
Google has expanded its partnerships with Consent Management Platforms (CMPs) and launched a new CMP Partner program to help advertisers activate Consent Mode. CMP partners manage cookie consent banners and direct the consent management process. You can find more about the update on Consent Mode on Google's Blog .
Source: Google Marketing Platform Blog
📢 Google Ads Ad Extensions Will Be Called Assets
Google announced that a new name for ad extensions will be Google Ads assets. The renaming will be implemented in the next couple of weeks.
A Quick Recap About Assets
Assets are pieces of content that together make up an advertisement. These content parts include descriptions, headlines, links, call buttons, location information, and others.
The purpose of ad extensions, such as sitelinks, callouts and image extensions, is to improve the content of ads so that the consumer can quickly find the information they need. For the sake of clarity, these so-called extra assets can be referred to as additional assets.
Assets can be set manually. However, some of the assets are automatically added when Google ads considers that adding them would improve the success of the ad. Click here to learn more about automated assets.
Besides The Name, What Else Changes?
Previously, setting ad extensions was done as a separate selection from the main campaign creation process. With the change, the renamed extensions, assets, can be created right away in the campaign creation process. Google Ads preview tool is automatically updated so that the advertiser can view the extension assets. Google also suggests assets based on campaign goals.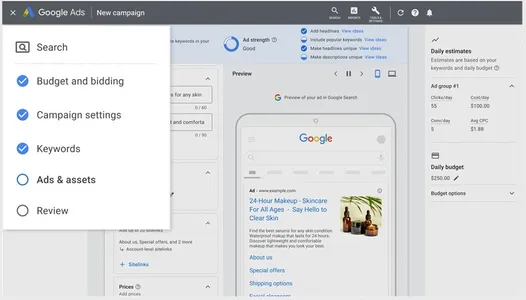 Why To Use Additional Assets?
✍️ It's advisable to include additional assets relevant to your business goals in ads, as Google may decide to include them in ads based on maximizing the effectiveness of responsive search ads.
✍️ Additional assets such as sitelinks, images and call assets, allow for better visibility in search results. This means that the ads will also become more valuable to your company, as their productivity will increase.
Source: Google Ads & Commerce Blog , Google Ads Help
As an answer to feedback, Amazon announced that Amazon Ads will now show headline suggestions for sponsored Display campaigns. The suggested headlines are based on the products advertised in the ad and the headlines follow Amazon ads advertising practices.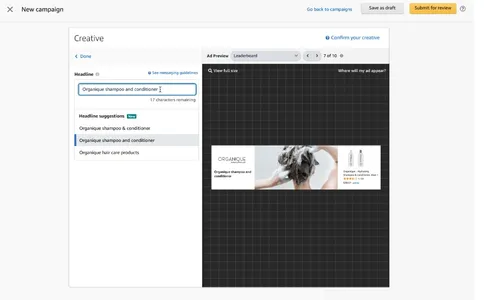 Advertisers can also modify the proposals to be more suitable for the campaign objectives. These headline edits will go through the standard review process along with other creative elements (logo, image, products, brand name).
💥 Headline suggestions help you create customized ads faster while improving your ad acceptance rate.
🌐 The new feature is available in the United States and Canada.
Source: Amazon Ads
3 Analytics News
📢 New Updates In Google Cloud
Google Cloud listed all the changes that will take place during the week of Sept 19 - Sept 23, 2022.
The novel updates include:
But What Is Google Cloud?
Google Cloud is a cloud computing platform that allows you to store, analyze, and process data. With Google Cloud, you can easily store your data in one place, access it from anywhere, and run complex analytical queries on it without having to worry about managing hardware or software.
There are many companies that use Google cloud, including Google itself. The benefit of storing your information in the cloud is that it's accessible anywhere and always up to date.
Source: What's New With Google Cloud
📢 Google Cloud Next '22 Flagship Event
Registration is currently open for the next Google Cloud event, called Google Cloud Next '22 on October 11 - Oct 14, 2022. Next '22 can be experienced both digitally and in-person and it's free for attendees. The event allows you to hear from the people shaping the future of computing and have the opportunity to learn from Google Cloud leaders and community influencers about how they're solving the biggest challenges organizations deal with today. Read more about registering and the event here .
Tip: sign up using your Google Developer Profile to get achievement badges, invitations to developer-centric watch parties, a developer community page, and more.
At the event, hear perspectives and insights from these transformative leaders:
Thomas Kurian , CEO of Google Cloud
Melonie Parker , Chief Diversity Officer & Employee Engagement of Google
Gerrit Kazmaier , VP & GM, Data Analytics of Google Cloud
Stephanie Wong , Developer Advocate of Google Cloud
Sunil Potti , VP & GM, Cloud Security of Google Cloud
Jeanette Manfra , Senior Director, Risk and Compliance of Google Cloud
Andrew Moore , VP & GM, Cloud AI and Industry Solutions of Google Cloud
Priyanka Vergadia , Staff Developer Advocate of Google Cloud
Jen Bennet , Technical Director, Sustainability, Office of the CTO of Google Cloud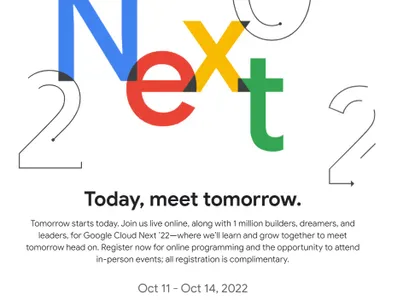 Source: Google Cloud Next '22 Event Page
📢 Google Surveys Is Coming To An End
🙅 Google will end Google Surveys and Surveys 360 on November 1, 2022. Users have time until December 1, 2022 to download data from previous surveys. Google recommends downloading historical data from surveys.google.com or exporting Data Studio Report data.
Surveys was launched over 10 years ago to allow businesses of all sizes to conduct custom market research with an easy-to-use and affordable tool.
Even though Google Surveys is being discontinued, Google says it will continue to find and create new ways to scale customer research.
Why Is Surveys Being Discontinued?
In Google's opinion, the current research tool is not the best possible from the point of easy market research. Because of this, the Surveys team strives to find new ways to bring scalable research and insights to clients through Google Ads for advertiser, customer and market research.
Therefore, it can be assumed that in the future the research tool could be used through Google Ads.
Source: Google Surveys Help
🤳 Meta stated in Twitter that to help creators grow their audiences on Facebook and Instagram, it has introduced a range of new features, including new endorsement features, new templates to help recognize top fans, and restricted posts for subscribers.
With the new Creator Endorsement feature, people who maintain a Creator Page can now also recommend another creator to their fans via a direct notification. It may be a way for followers to discover related creators and content they might not otherwise have known about.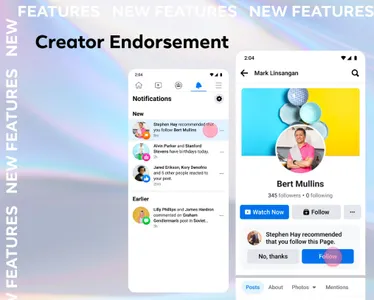 Meta is also testing new Rising Creator alerts to help people find new creators they may be interested in. Meta is highlighting rising creators in its recommendations push and the number of recommendations is going to be doubled by the end of the year.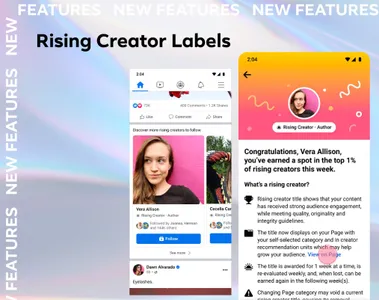 Facebook's adding new post and story templates, testing exclusive posts with top fans and subscribers, and testing a new composer selector option in the navigation bar to make it easier to create new content in the app.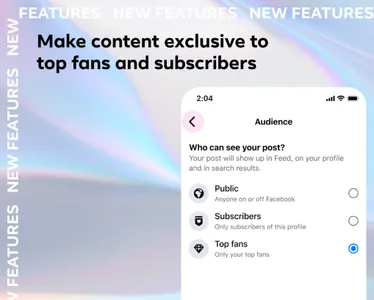 Remains to be seen what kind of effects these new features will have on both followers and content creators.👀
Source: Tweet of Meta
📢 A New Way To Create Content In Tiktok
TikTok expands content creation possibilities to promote genuine and spontaneous connection. The new piece to the puzzle is called TikTok Now, which is the latest way to communicate with your friends. 🤳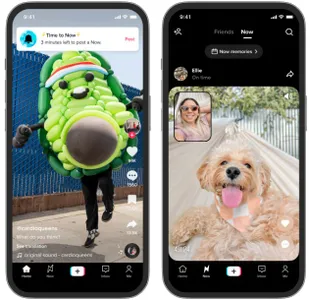 What is TikTok Now?
With TikTok now, you can share a daily photo or video, which allows you to share authentic moments with your nearest and dearest. It is a concept in which a photo or video is taken of the moment or oneself without extensive thinking or planning.
The Tiktok user gets a daily request from the application to take a 10-second video or a photo snapped in a moment to tell others what they are doing at that moment. The concept is therefore similar to Instagram's original purpose, i.e. instant shot of the moment.
TikTok Now is being tested in the coming weeks. In the US, TikTok Now is available in the TikTok app. In other regions, it is possible that TikTok Now will also become its own application. Tiktok announced that they will continue to improve the user experience based on the adoption of the new content format among the TikTok community.
Source: TikTok News
📢 WhatsApp Is Entering The Film Industry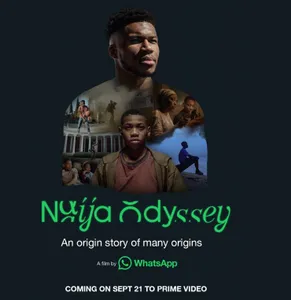 The first short film of Meta-owned WhatsApp will be released on the application's social media accounts, such as YouTube and Prime Video. The film premiere is on September 21, 2022.
The film is called "Naija Odyssey" and tells the rags-to-riches story of NBA player Giannis Antetokounmpo, from his humble Nigerian-Greek origins to international basketball success.
"'Naija Odyssey' is a story that reinforces how WhatsApp helps us embrace our multifaceted lives. In navigating relationships, identity, and even adversity, WhatsApp is there — enabling you to embrace all sides of you by connecting you to those who matter most." said Vivian Odior, Global Marketing Manager of WhatsApp in her statement to Variety .
The main star of the film, Giannis Antetokounmpo, has indeed signed a long-term contract with the messaging service WhatsApp in order to promote the brand internationally. Such an agreement with a celebrity is the first of its kind for WhatsApp.
The trailer is now available on Youtube.
Source: Tweet of WhatsApp
📢 Does This Button Work? – Mozilla's Study Of The YouTube Recommendation System
🤔 In a new study published by Mozilla Foundation, researchers found that users who try to tell the system that they don't like some content, for example by pressing the Dislike Button to remove not-so-wanted content, aren't getting the results they are looking for.
Researchers at Mozilla analyzed more than half a billion YouTube recommendations made after users clicked on one of YouTube's negative feedback tools, such as the Dislike or Don't Recommend Channel buttons. They found that pressing the Don't Recommend Channel button would stop only 43 % of unwanted video recommendations.
Mozilla initiated an investigation into YouTube's recommendation system due to an increase in public comments about it. The research was also motivated by users' complaints that they did not feel that they had control over the system.
However, Guillaume Chaslot, a former YouTube employee, says you should be able to specify what you want from the YouTube algorithm. YouTube says its systems are working as intended and that viewers can block videos from being recommended to them.
In terms of YouTube's "don't recommend" input, Mozilla and YouTube disagree on its effectiveness, with YouTube claiming that the "don't recommend" signal does not filter out entire topics or viewpoints, but rather the exact video.
Mozilla states that YouTube should give users more control over their content experience by communicating their preferences and telling more about the operating principle of the recommendation system.
Read the full report here .
Source: Mozilla's study on Youtube's recommendation system
📢 YouTube Shorts will be monetized with a 45% revenue share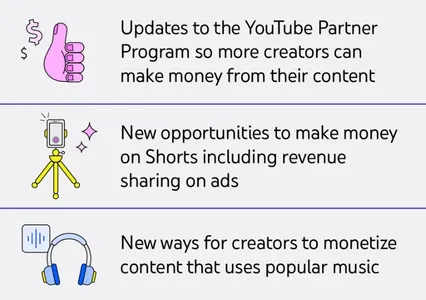 YouTube has a so-called Shorts fund , which rewards creators of popular videos. More opportunities for money-making are however on their way as YouTube is expanding its business model to reward creators of short-form videos and will begin sharing revenue from ads between videos in the Shorts Feed. Youtube's Shorts will be commercialized from the beginning of 2023 for content producers of the YouTube partner program.
What is Shorts?
Shorts is Youtube's short-form video sharing platform, launched in 2020. WIth the new video experience you can watch and create short videos on your phone with a duration of up to 60 seconds. In addition to reaching and entertaining existing audiences, these short videos can reach and entertain new ones as well.
How does monetization work in practice?
With the update, content creators can create ads that will appear between videos in the Shorts feed. The content producers keep 45% of the income distributed based on their share of total Shorts views. For creators to benefit from Shorts monetization, they must first be accepted into the YouTube Partner Program, whose eligibility criteria are expanded by YouTube. The underlying motive is to get more content producers focusing on Shorts videos to join the partner program.
More details will be available as the update get closer to release.
Other updates on Youtube: Creator Music
YouTube is redefining how music can be featured in videos with the introduction of Creator Music in YouTube Studio, giving creators easy access to an ever-growing catalog of music to use in their long-form videos. Currently in beta in the US and expanding to more countries in 2023, Creator Music offers creators a more effective way for selecting songs.
Source: Youtube Official Blog
5. Tech News
📢 Semrush Integration Of WIX Websites: Keyword Research Becomes More Convenient
For websites to drive organic traffic from Google, it is increasingly critical to have a strong focus topic. Additionally, establishing your focus topic will help refine your site's overall identity, as well as your target audience.
One way to define the focus topic and the target audience more precisely is to choose the right keywords . Wix users can now use Semrush to better establish the focus of their websites.
The partnership focuses on Semrush's keyword research data and integration of that data into the original SEO Setup Checklist (former SEO Wiz) in the Wix dashboard.
What's The Benefit Of The Integration?
The partnership with Semrush allows websites to access keyword research data that can be used to refine the focus topics (referred to as "keywords" in the SEO Settings Checklist) used in the foundational SEO setup for your Wix website. By refining these focus topics, the site's chances for a better ranking on the search engine result pages improve, which in turn is reflected in high-quality traffic to the pages and higher revenues.
Here's how to use the Semrush integration in conjunction with the Wix SEO Setup Checklist: First you need to refine the site's core keywords using the Semrush integration. Then the core keywords are selected, after which the core keywords are implemented according to the SEO setup checklist.
How To Connect Wix Account To Semrush Integration?
First, Open the SEO Setup Checklist via the Get Found on Google option in the Wix dashboard. After that, the dashboard will direct you to the option to use integration to select your focus keywords. If you've already started this process, just click the Edit button on the SEO setup checklist to edit your current keyword selection. In either case, you will be asked to establish a connection between Semrush and Wix in order to use Semrush data.
For a more comprehensive guidance, read Wix's article for step-by-step instructions on connecting Wix account to the Semrush integration and using focus keywords in the SEO Setup Checklist.
Source: Wix SEO Hub
📢 A New Collage Editor in Google Photo
Google Photos is a photo sharing and storage service released in 2015. It turns your photos and videos from the past years into Memories that you can watch in the form of motion, video and music. Google uses machine learning in its decisions about which images or videos to show in memories.
Memories is one of the most popular features in Photos, and every month over 3.5 billion memories are viewed.
Google Photos now makes it even more convenient to remember and share important moments, as it releases a new update to Memories in the form of a collage editor. With the collage editor, you can easily gather memories into one visual and share it with others.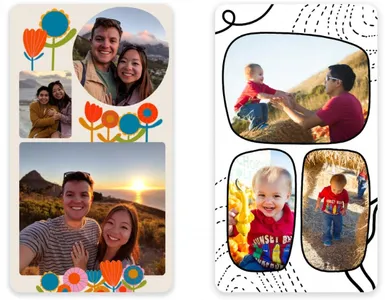 With the new collage editor, you can easily create shareable collages. You just choose the photos and the design, which includes, for example, the styles of the featured artists. After that, you can easily arrange the images using a drag-and-drop principle. You can even edit photos directly from the collage editor by adjusting brightness or contrast, applying filters and more.
Source: Google Product Updates
📢 Providing Updates For WordPress Versions 3.7 - 4.0 Will Be Ceased
🙅 Starting December 1, 2022, the WordPress Security Team will no longer provide updates for versions 3.7 - 4.0 of WordPress. Out of date versions of WordPress will display a notice in the dashboard informing users an update is available.
The future dropping of security support will require additional strings to be added to the code base. These strings will be backported to earlier versions of WordPress
Why?
Versions WordPress 3.7 - 4.0 have reached levels of usage, literally less than 1% of total installs, where providing security updates is outweighed by the effort involved. Because of this imbalance, the Security team spends most of its time preparing backports for a very small number of WordPress installations.
Taking away support for these older versions of WordPress will make the newer versions more secure since more time can be devoted to them.
Source: WordPress