News of the week:
Here you'll find the latest news in the field of digital marketing. Scroll down to learn about the latest developments in PPC, analytics, SEO, social media, and technology. Grab a cup of coffee and get started!
1. SEO News
With the approaching holiday season, Google released new features for finding and using online offers in the shopping search results. The new features consist of grabable coupons and promotion codes, a way to compare offers side by side and a new price information view.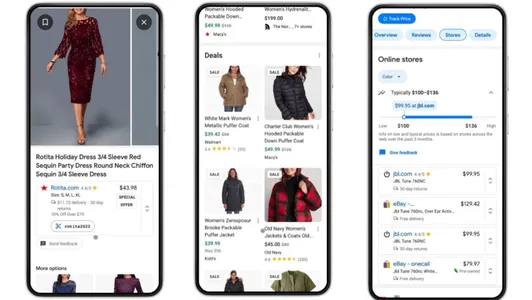 These are all new ways for online stores to gain visibility when customers are looking for gift ideas. 🧑‍🎄
Source: Google Blog
2. PPC News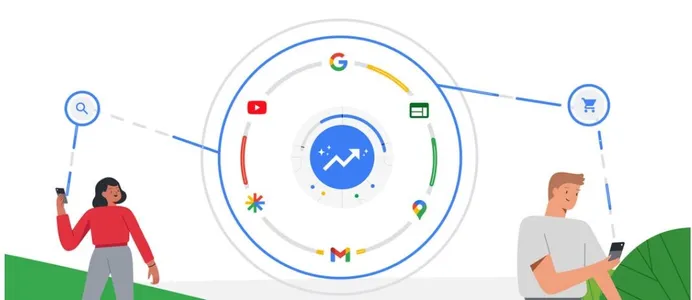 Good news for Performance Max campaign users! Microsoft Ads includes a new feature in the Google Import tool, which facilitates the duplication of Performance Max campaigns.
Performance Max campaigns using Merchant Center are imported as smart Shopping campaigns and Local Inventory Ads. Microsoft is also currently developing the tool in such a way that it would be possible to import campaigns, such as Search campaigns, that do not use Merchant Center.
Using the Merchant Center or not, Microsoft lists the best practices for importing Performance Max campaigns .
Source: Microsoft Advertising Blog
📢 Google's Similar Audiences Will Be Disabled In 2023
As the cross-pressure between more successful campaigns and privacy protection increases, Google will disable similar audiences next year.
Starting in May 2023, the creation of new similar audiences will stop, and existing similar segments will no longer be added to campaigns and ad groups in Google Ads and Display & Video 360. In August 2023, similar audiences will be removed from all ad groups and campaigns.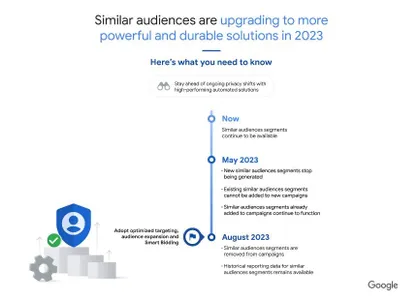 The driving force behind the change is a shift towards more automated targeting, which leads to more effective marketing while protecting consumers' privacy.
Instead of similar segments, you can use the following targeting methods in different campaign types to find new and relevant audiences without relying on third-party cookies:
Optimized targeting in Display, Discovery, or Video Action campaigns

Audience expansion for For Video reach or consideration campaigns.

Smart Bidding for Search and Shopping campaigns.
Source: Google Ads Help
📢 Consumer Engagement On Different Platforms - Google's 3 Top Tips
As the holiday season approaches, Google and Ipsos have conducted a consumer survey to identify key trends in online shopping. The research highlights three ways to keep consumers engaged on different platforms throughout the holiday season and beyond.
Providing consumers with more customized experiences than before
More than half of mobile consumers use Google and YouTube, among other platforms, when researching potential new products or brands to try. Thus, ads are supposed to be relevant and useful for the potential customer.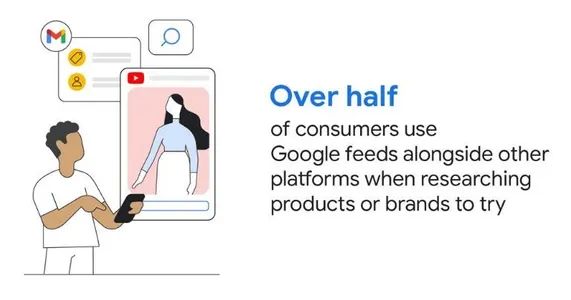 Product feeds for Discovery ads, now available in beta, can be used to show consumers products based on interest and search intent.
Multi-asset approach for campaigns
It is justified to use a variety of content in advertisements, meaning text, images and videos. It's been found that nearly half of consumers are more likely to purchase a product if they see it in a video advertisement. For example, YouTube's newest short-form video experience, Shorts, allows you to leverage visual assets.
Make visual assets more versatile
Approximately 43% of consumers prefer ads featuring diverse people.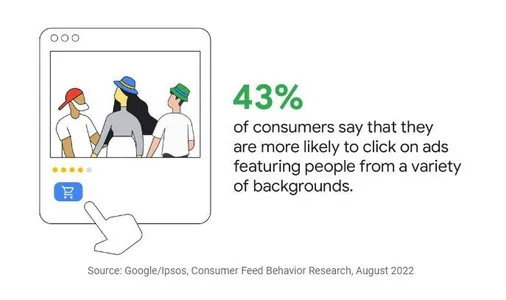 This indicates that, for example, it is preferable for service providers to present real people from different backgrounds in their photos and videos. However, the inclusion must go beyond pictures and videos so that it's truly something a brand is associated with.
Source: Google Ads & Commerce Blog
3 Analytics News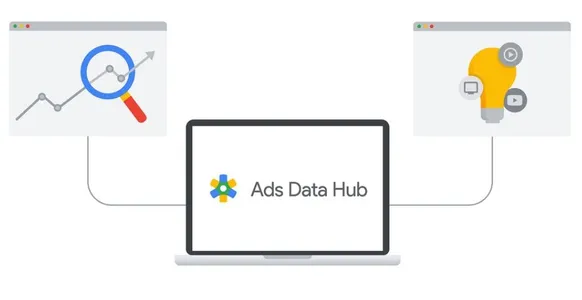 Google releases 2 new tools in the Ads Data Hub with the aim of facilitating data analysis with more accurate results. Ads Data Hub is a cloud-based platform that is useful for both campaign analysis and user privacy considerations, and it is intended for advertisers, agencies and measurement partners.
The reforming is done by unveiling:
Ads Data Hub for Marketers
Intended for advertisers and agencies, the Hub for Marketers allows analyzing more data from a single dashboard. Ads Data Hub for Marketers's purpose is to make it easier and more convenient to complete surveys and activate first-party data.
Google is also planning to implement Publisher Advertiser Identity Reconciliation (PAIR) in the Hub.
Ads Data Hub for Measurement Partners
Ads Data Hub For Measurement Partners makes it easier for third-party partners to offer YouTube measurement services. The new Hub gives partners more accurate and almost real-time information that they can present to, for example, marketers, advertisers, and agencies.
Source: Google Marketing Platform
📢 Google Introduces 3 New App Measurement Options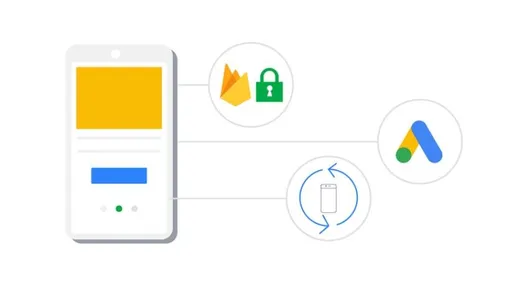 Due to companies' growing interest and financial investment in mobile applications, Google is releasing new ways to measure conversions between different platforms easier and more accurately, which also takes privacy into account.
New strategies are:
Cross-platform conversion measurement
Without cross-platform conversion tracking, campaigns suffer from limited measurement and optimization limitations both online and in apps. Google makes cross-platform measurement easier with the Web to App Connect toolkit, which has gone through alpha testing.
Web to App Connect is set to enter beta early next year.
Privacy-focused measurement
Analytics for Firebase, Google's privacy-protection-focused measurement solution, provides measurement features for various platforms that improve understanding of user engagement and help optimize the effectiveness, coverage, and efficiency of your App campaign.
When you integrate Google Analytics for Firebase, you gain access to exclusive App campaign features such as audience management and tROAS bidding.
Support for adapting to changes in iOS and Android platform standards
SKAdNetwork, Apple's measurement API, is now updated to version 4.0, which helps advertisers navigate the AppTrackingTransparency (ATT) framework on iOS. A new set of Google Analytics for Firebase SDK tools will be available next year to simplify the process of setting up conversion values for the SKAdNetwork and to help better optimize campaigns for in-app actions.
Source: Google Ads & Commerce Blog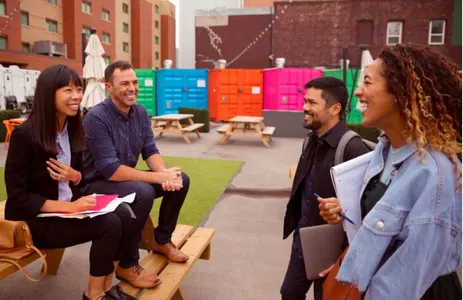 Meta and Plug and Play are working together on building a new innovation hub whose purpose is to focus on private messages on social media and the related business and advertising opportunities.
Using Click-to-Messaging ads, for example, businesses can advertise on Facebook and Instagram that start a thread on Messenger, WhatsApp or Instagram Direct for direct communication with customers.
Rather than sharing public information, private messages are becoming the main form of communication and sharing.
Meta has tried to monetize messaging before, but we'll see if this is the chosen one.
Source: Meta Developers
Meta has received accreditation from The Media Rating Council (MRC) for content-level Brand Safety on Facebook.
More precisely, the approval concerns Meta's Partner Monetization Policies, Content Monetization Policies and associated content-level brand safety and suitability controls applied to Facebook In-Stream Video and Instant Articles in desktop, mobile web and mobile in-app.
Meta was found to meet the MRC's requirements, including the following:
Enforcing content and partner monetization policies using machine learning and human review.
Quality assurance and performance measurement of business partners.
The controls were made available to advertisers on the platforms.
Brand safety reports and announcements.
MCR is an organization whose purpose is to ensure the competence, reliability and efficiency of the media industry and its metrics.
Source: Meta Announcement
📢 Youtube's Primetime Channels Is Now Out In The US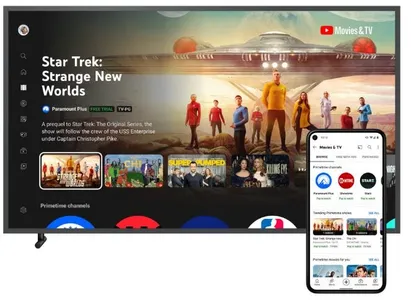 Primetime Channels is a feature on Youtube that allows you to browse, buy, and watch TV shows, movies. Primetime Channels has now been released in the US.
The service can be accessed by registering in the Movies & TV hub, where you can watch content from various streaming services.
Primetime Channels continues the atmosphere of YouTube's traditional feed, as Primetime Channels features curated shows and movies with trailers, behind-the-scenes material and actor interviews. Primetime Channels will also be integrated into YouTube search and recommendations, making it feel like a natural extension of the platform.
Remains to be seen whether the new streaming possibility will expand to other countries as well.
Source: Youtube News & Events
📢 Snapchat Offers Integration With BigCommerce Product Displays In The US
Snapchat and BigCommerce (a large e-commerce platform) are working together to allow online stores more commercial opportunities to showcase their products on Snapchat.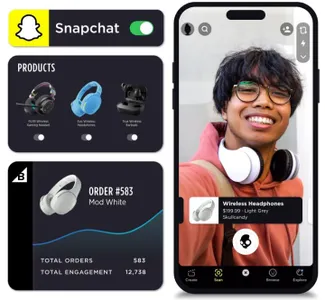 US online merchants using the BigCommerce platform can now integrate product listings directly into Snapchat. The integration enables the implementation of more productive and scalable advertising campaigns in the application. Companies can also use Snapchat Pixel to conveniently get information about campaign conversions and other metrics.
BigCommerce and Snapchat integration will be expanded to other markets next year.
Social Commerce, a trend that has been visible for some time, is therefore only continuing to expand. In Social Commerce, marketers combine eCommerce and social media to create the finest of both worlds.
Source: Snapchat Announcement
Meta publishes new monetization opportunities for content creators and ways to facilitate NFT creation and sale.
Expanded NFT opportunities
Meta now allows the showcasing of NFTs or digital collectibles in several European countries. More specifically, NFT creators and collectors can connect their digital wallet to Instagram and post the NFTs they've created or bought. Previously, NFT showcasing was only available in 100 countries.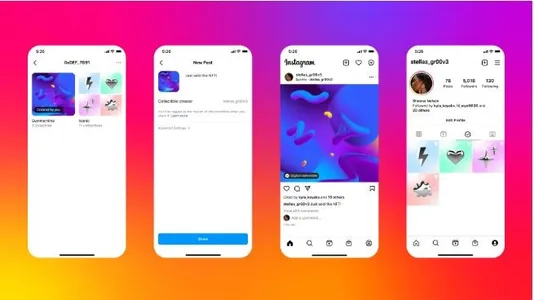 Expanding NFT possibilities also means widening the range of NFT formats that can be displayed on Instagram, as the social media platform now supports video and animated NFTs.
The supporting blockchains are Ethereum, Polygon, Flow and Solana. Compatible third-party wallets include Rainbow, MetaMask and Trust Wallet, Coinbase Wallet, Dapper and Phantom.
Subscriptions on Instagram
Meta starts testing subscriptions for Instagram accounts in the UK, Australia and Canada. The purpose of the subscriptions is to help content creators smooth out the uncertainty of income. The feature was released earlier this year in the United States.
Stars and Gifts
A Facebook star is a virtual feature that a stream viewer purchases and sends to the streamer. As a result, they are a method of monetizing streams.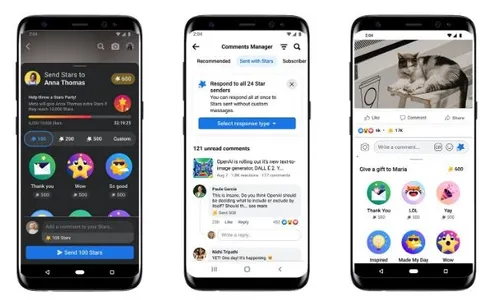 Meta makes the interaction between buyers and recipients of Stars easier by testing new, content-specific virtual gifts, adding a new filter to the Comments Manager, which allows all Stars comments to be displayed in one place, and by allowing Stars to be sent in the case of photos and text posts as well.
Professional Mode for Facebook Profiles
Meta publishes a new professional mode for Facebook profiles. With the help of the new mode, content creators can utilize features and tools that were previously only available on Business Pages.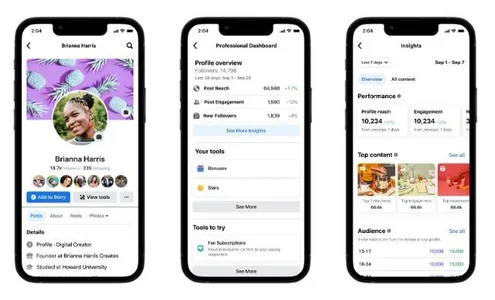 The professional mode enables, for example, the examination of content and audience analytics and the utilization of various monetization possibilities (Stars, ads on Facebook Reels, in-stream ads and Reels Play).
Source: Meta for Creators
5. Tech News
📢 New Report About The Creative Economy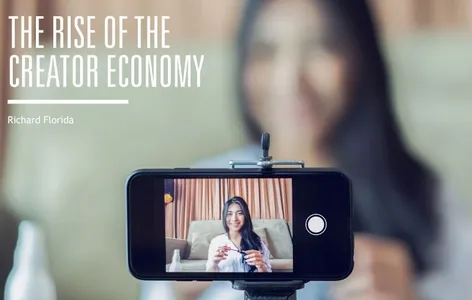 According to a new report "The Rise of the Creator Economy" commissioned by Meta and written by Richard Florida, the Creator Economy holds a massive potential. According to some estimates, the Creator Economy can grow in value to more than 100 billion.
By creator, Florida means those "who use digital technology to make and publish unique creative content, whether in the form of video, film, art, music, design, text, games, or any other media that audiences can access and respond to." Collaborations, partnerships, memberships, and other payment methods are among the ways creators make a living.
In 20222, it's estimated that there are more than 300 million creators in nine countries: more than 85 million in the US, 17 million in the UK, 16 million in France, 19 million in Germany, 17 million in Spain, 18 million in South Korea, 19 million in Japan and 6 million in Australia.
Throughout the past few decades, innovation and economic growth have been driven by knowledge, intelligence, and creativity. In the new digital Creator Economy, where content producers and influencers operate with greater power, the balance of power in the economy is destabilizing.
An interesting note from the report: according to the study, most content creators are motivated by internal aspects. Their work is driven by the desire to influence things and do meaningful things.
Read the full report here .
Source: The Rise of The Creator Economy