News of the week:
In this Week's Roundup we cover changes, updates and trends regarding SEO, PPC, analytics, social media and technology.
Here's what you need to know about the latest changes:
1. SEO News
📢 John Mueller: "Useful Content Over Link Juice"
Google's John Mueller has once again opened his verbal coffin on Twitter. According to him, instead of link juice (the value contained in backlinks), the focus should be on "making great websites with content that is useful and inspiring to real people."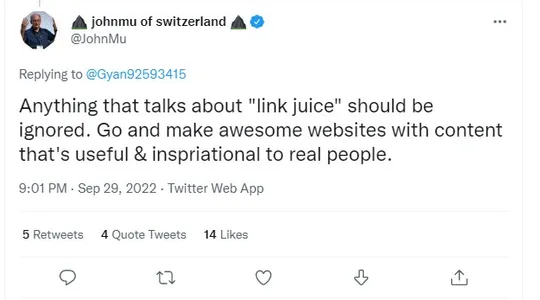 This comment does not suggest backlinks are not significant, since they are an essential part of Google's ranking algorithm. In fact, it might be more accurate to consider the term "link juice" itself as the reason for the comment. Link juice is a rather informal and often overhyped term, and if too much emphasis is placed on it, websites may overlook the most significant thing, i.e. content.
Source: Tweet of John Mueller
📢 The Number Of Suspended Google Business Profiles Has Increased
Based on the local search forum, it can be seen that more Google business profiles have been suspended in recent weeks than usual.
This means businesses set up on Google Maps have been suspended and removed from Google's local search results, understandably causing consternation and frustration.
One author's comment: "I've had lots of agencies say they are seeing an increase in suspensions in the last 2 weeks so it's not just you."
There is still a question mark as to whether these increased account freezes are due to a bug or to Google's established policies. Let's hope for a quick fix to the issue!
Source: Local Search Forum
📢 Google Wants To See Both Negative And Positive Reviews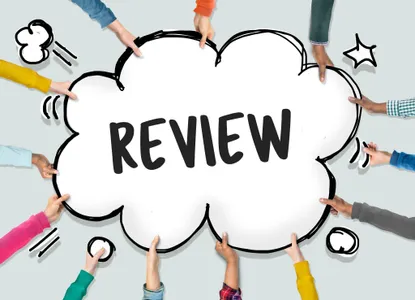 Google has now made it clear in a written-format that was already widely known - local negative reviews should not be prevented or inhibited and only positive reviews should be requested.
You can find all the policies regarding reviews here . If reviews are not managed according to policy, the content may be removed from Google Maps.
Thus, the reviews must honestly indicate the actual experiences of consumers and not an ideal image of the company
Source: Content Policy Help
2. PPC News
A new chat feature has been reported to appear in product search results in Google Shopping. It is either a new test by Google or the advertising giant has spun up a new functionality.
Whether it's a testing or a new permanent feature, it was noticed by Saad Alikhan , who posted on Twitter about it.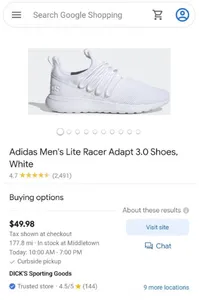 Now when the discussion revolves around Shopping Ads, it's relevant to highlight some of their benefits which are:
Better leads - As a result of seeing product information in the ad, consumers are more likely to make informed purchase decisions, which results in a higher purchase probability.
Simple Campaign Management for Retail - Shopping Ads display the information that the advertiser has added to their Merchant Center instead of keywords. The product selection can be viewed directly in Google Ads, and the products you desire to advertise can be selected from it.
Wider visibility - There is a chance that several Shopping Ads from an advertiser may appear as a result of a certain user search. Additionally, text ads and Shopping Ads may appear simultaneously in search results.
Effectiveness of reporting and competitive information - The advertiser can view with any degree of accuracy how the products are performing, for example, based on clicks. In addition, competitor data can be viewed, which can be used to find new growth opportunities.
Source: Tweet of Saad Alikhan , Google Ads Help
📢 New Audiences In Display & Video 360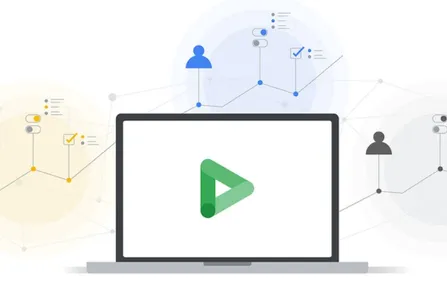 Although privacy raises questions when it comes to targeting ads, a large proportion of consumers want ads to be personalized. For example, 62% of US consumers want targeted and personalized experiences with brands.
Google aims to improve the targeting of advertisements and the reaching of the target group in Display & Video 360 (a platform belonging to the Google Marketing Platform) with new advertising solutions, which are optimized targeting and Exchange Provided Identifiers .
Optimized targeting
Optimized targeting allows for a wider reach and a higher ROI. It uses machine learning with the aim of helping advertisers find new and suitable audiences for advertising campaigns.
The machine learning algorithm is trained with manually selected audiences using first-party data, as well as Google audiences. Thus, optimized targeting seeks to find ways to increase coverage without third-party cookies.
The goal of optimized targeting is to target ads to people most likely to increase impressions, clicks, or conversions.
Google's testing found that advertisers using optimized targeting in Display and Video 360 ads achieved an average 25% improvement in ad goals when using Google Audiences and 55% when using first-party data.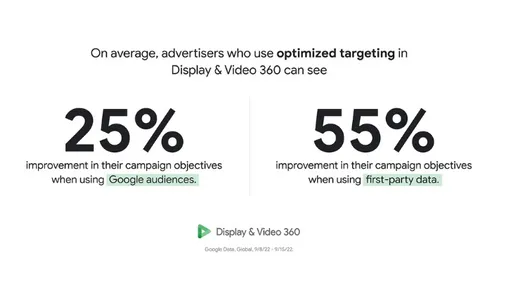 Optimized targeting in Display & Video 360 is currently available for YouTube Video Action campaigns and will soon expand to other display and video campaigns.
Exchange Provided Identifiers
EPID will benefit advertisers in many ways. Advertisers can use it to avoid the repetition of advertisements and maximize the effectiveness of coverage even when third-party cookies are disabled.
EPIDs are automatically embedded in Display & Video technology, so advertisers do not have to make any changes themselves. Consequently, in terms of frequency targets, advertisers benefit from the reform without any effort.
In the near future, EPID will bring new signals to Display & Video 360, which enable the sharing of first-party identifiers with Display & Video 360's backend.
Source: Google Marketing Platform
3 Analytics News
📢 Google Tag Integration And New Tag Coverage Summary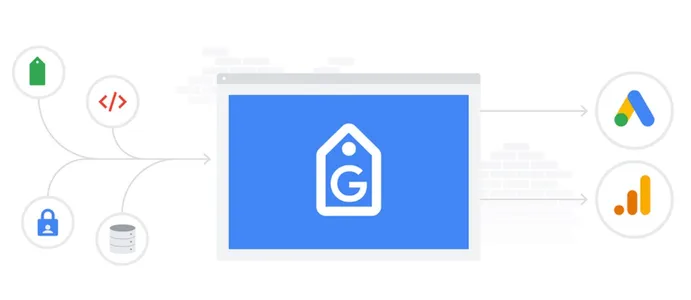 Tags are a prerequisite for measuring everything related to advertisements and websites. Despite the vital importance of these site-wide tags, installing and managing them has been challenging, requiring technical understanding and a separate management platform such as Google Tag Manager.
In order to facilitate the entire process of setting up tags, Google has previously released a single reusable tag, which enables a more versatile use of Google products and different accounts without changing the website's code.
In addition to this, Google has also made other changes with the purpose of making measurement easier and increasing transparency. One of these is the new Tag coverage summary, which can be used to review the following information from the website:
Not tagged: pages where the Google tag has never been loaded No new activity: pages that have previously loaded a Google tag but not in the last 30 days Tagged: pages with a Google tag loaded in the last 30 days
In the near future, Google will integrate the Google tag into Google Ads and Google Analytics. In this case, the tag can be specified directly within the account set up or conversion specification.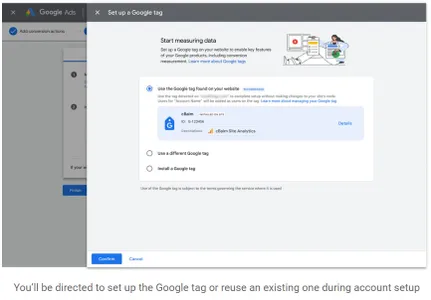 Good news for users of popular CMS or website builders - the Google tag can be installed directly on the entire site through them without manual code editing.
More about Google tag, its set up and Tag coverage summary here .
Source: Ads & Commerce Blog
📢 Google Stops Reporting Store Visits In Google Analytics
Google will stop reporting Store Visits on October 31, 2022, after which new data on store visits will no longer be available in Google Analytics.
Instead, reporting on visits will be transferred to Google Ads instead of Analytics.
Store Visits are information visible in Google Analytics about how websites have driven traffic to a physical brick-and-mortar store or, for example, a hotel or similar. This visit data is estimated data based on the location data of the users of the website.
Source: Analytics Help
As part of its efforts to improve reach, Instagram is testing new surfaces and tools for ads. Recently, Instagram introduced various advertising options for brands to share their stories and boost their business.
New options consist of:
Optimizing music for Reels ads: Instagram publishes free songs from the Meta Sound Collection which can be used in Carousel Ads on Reels. You can choose the song yourself, or you can give the power of decision to the application, which chooses the best song based on the content.
Ads on Explore home and profile feed: ads begin to appear in Instagram's Explore home (the grid). Instagram is testing profile feed ads for public and non-teenager accounts.
Multi-advertiser ads reinforced with AI: these ads make businesses discoverable by shoppers who have viewed relevant business content in their feeds. In response to a person's engagement with an ad, Instagram uses machine learning to recommend ads from other companies that may be of interest to the user.
AR ads: an open beta version of AR ads is currently released, available in both feed and stories, providing immersive augmented reality functionality for ads.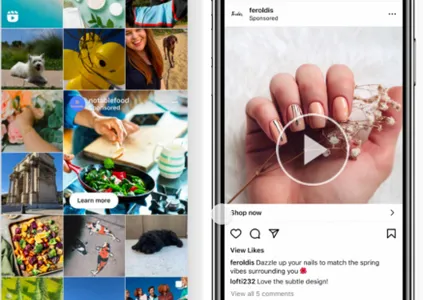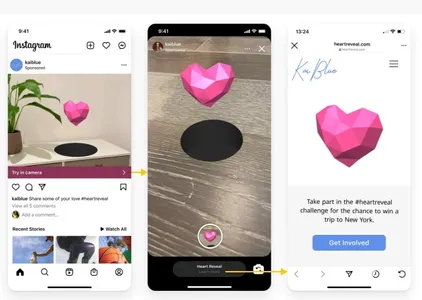 As a place where people connect with their passions, Instagram aims to create new ways for users to find inspiring content.
Source: Instagram Announcement
📢 The Facebook Communities Summit Is Back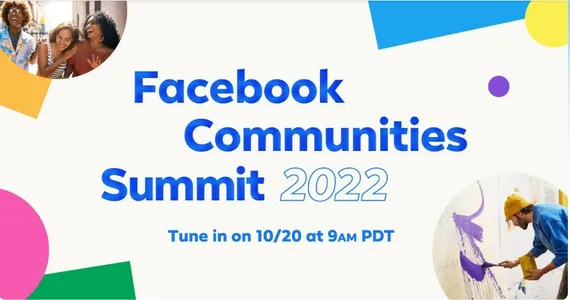 Meta's new Facebook Communities Summit will be held on 21 October 2022. At the event, Moderators of different Facebook groups share their important insights and tips and reveal future group tools and features.
In Meta's words: "The Facebook Communities Summit is back. Join us virtually to celebrate inspiring community builders, hear from Facebook leaders, and learn about a number of new products and features to help you build, grow, and support your groups."
Facebook groups are a big part of Facebook from both users' and brands' perspectives. Different groups form around like-minded people, so if your niche fits a certain group, targeting it directly ensures that users are already interested in your company's niche.
If you would like to check the event pages, click here .
Source: Event Page of Facebook Community Summit
Twitter is testing a new feature called Twitter Status, which allows one of the following statuses to be added to Tweets, for example: "Spoiler Alert", "Shower Thoughts", "Photo of the Day" and "Current Status". Statuses are meant to add context to tweets.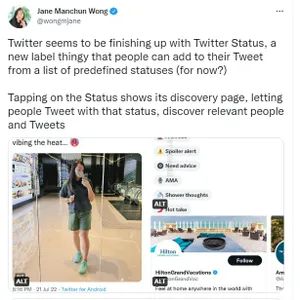 The new feature was first noticed by application researcher Jane Manchun Wong , and Twitter confirmed that the new Twitter Status feature is now visible to test subjects for a limited time, as the purpose is to monitor how the new feature is received.🤔
Source: Tweet of Jane Manchun Wong
Meta strives to improve its information security, as the application's data protection has raised questions in the public debate. Now, however, Meta has taken it upon itself to adapt its principles in such a way that they coincide with the changes in information security taking place in the field. At the same time, Meta aims to secure the maximization of advertisers' campaigns.
The current world is indeed a data world, and how data is used and how it should not be used is at the heart of the discussion with many applications.
Not all improvements announced by the meta are completely new, but rather continuations and progressions of previously started projects. Here's some of them:
Meta and Mozilla's new privacy-emphasis standard for ad measurement, Interoperable Private Attribution , is making progress. The standard aims to make the measurement standard consistent so that the same standard is used in all browsers. This, in turn, would enable advertisers to reliably compare the results of different browsers.
Meta has been involved in the working groups of the IAB Tech Lab and the World Federation of Advertisers (WFA). According to Meta, the application has collaborated with more than 100 university researchers with the common goal of better understanding societal challenges.
One such collaboration was a collaboration with researchers from Northwestern University and the University of Chicago. The purpose was to increase understanding of the value of external data in the personalization of advertisements, which sheds light on how solutions that utilize privacy-enhancing technologies should be developed. According to a collaborative study , advertisers' costs increased by 37% when off-site data was removed from the ad distribution system. It is therefore appropriate to think about how the benefits of advertisers and privacy on the one hand can be kept in balance.
Meta has also established a Small Business Ads Ecosystem Hub to help advertisers maximize the effectiveness of their ads while respecting user privacy.
Source: Meta Announcement
5. Tech News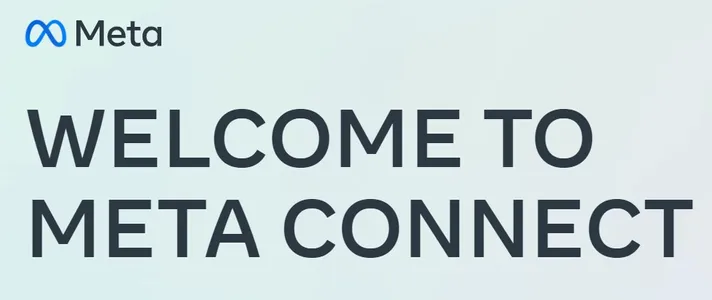 Meta is organizing a one-day online event called "Meta Connect", which focuses on how the metaverse is currently being built and how collaboration is at the heart of it all. The focus is also on the future of virtual and augmented reality.
The event is intended for both developers and creators, as the event includes sessions in which the use of various metaverse technologies is reviewed.
If you want to hear about Meta's latest innovations, join the event either on the Reality Labs Facebook page or in VR at Meta Horizon Worlds . VR participation is available in US English only.
Before the time's up, you can check the event page to mark down the pieces of the program you don't want to miss.
Source: Meta Connect Event Page
📢 Google Ventures Supports SideQuest With A Huge Sum
Google Ventures (GV) invests 12 million dollars in a startup whose operations are strongly built around Meta's systems. SideQuest raised a huge amount from Google Venture as part of the Series A funding round.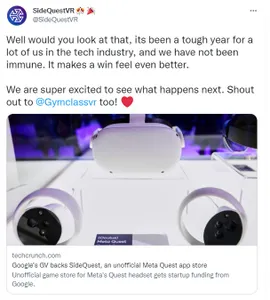 GV is a venture capital investment arm that finances early-stage companies with venture capital in the Internet, software, information technology, cleantech, biotechnology, or healthcare industries.
In summary, the purpose of SideQuest is to create an alternative app store for Meta's Quest VR headsets. This app store allows developers to publish and sell experimental games and apps that may not initially follow Meta's strict store approval process.
Partly to loosen the acceptance criteria, in 2021, Meta launched its own alternative app store and official app testing platform, called App Lab. Despite the apparent competition, App Lab and SideQuest operations are somewhat connected, as you can find all App Lab games on SideQuest, for example.
Source: TechCrunch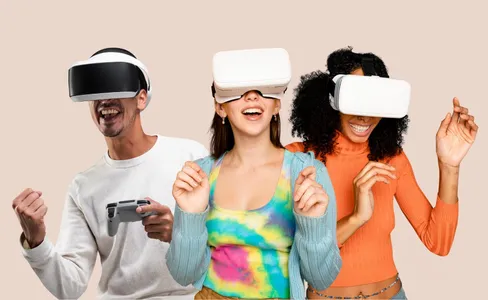 According to a recent study by Meta, consumers are genuinely interested in new ways of interacting with brands brought by technology, such as metaverse. The study interviewed 30,000 thousand consumers from the United States, Canada, France, Great Britain, Australia, Brazil, Germany, India, Japan, South Korea, Thailand and Mexico.
Based on the research, 3 key consumer trends were identified:
Consumers expect shopping experiences to be more technology-driven and brands to be more authentic
42% of buyers believe Metaverse will positively change their shopping experience.
50% said that brands and retailers need to be on gaming platforms and other virtual worlds to be successful in the future.
51% say virtual stores offer an easier way to shop. According to 56%, different niche products and markets have new opportunities to compete, as they would be more accessible.
In the Metaverse, the physical and digital worlds are mixed. Indeed, 48% of respondents want a virtual experience that feels similar compared to a physical store.
26% of consumers want to buy from brands with similar values and 36% of respondents want brands to care about their opinions
AR as one possibility to utilize the metaverse
28% use or have used augmented reality when shopping. 42% believe that AR can improve the shopping experience by blurring the line between online and physical stores
Meta recently released an open beta version of augmented reality that can be used in both feed and story ads. These AR-enhanced ads allow consumers to view products as if they were physically present.
44% of respondents want to interact and get to know the playful side of brands, which is possible with the help of AR. 45% of consumers are interested in interacting virtually with consultants.
47% of the respondents are interested in the use of technologies in physical stores as well as virtual ways, for example, to try products. 47% of respondents are ready to try products with the help of a mobile phone camera.
Virtual versions of physical products are also wanted
46% of the respondents considered it important that there is also a virtual version of the physical product.
46% of consumers say that virtual products create a sense of connection with the brand because such products are considered unique. According to 48%, virtual products could act as a reward for loyalty, in which case virtual products are an opportunity for strengthening brand loyalty.
Every third of the respondents would be willing to pay a considerable amount for virtual products, as they are considered luxury products. One example of virtual products is avatars, which, in the opinion of the majority of respondents, they want to look as similar as possible compared to their real appearance.
All in all, it can be stated that although there is a lot of buzz about new technologies in the business world, there are also indications that the same interest is also present among consumers. 🌐
Source: Meta Announcement