News of the week:
It's news time! Our Roundup this week includes novel announcements regarding SEO, PPC, analytics, social media, and technology.
Let's dive into the news:
1. SEO News
📢 Testing Of Google Product Panel's Pricing Information
Google's new testing was noticed on Twitter when Brian Freiesleben tweeted about his observations regarding the product panel.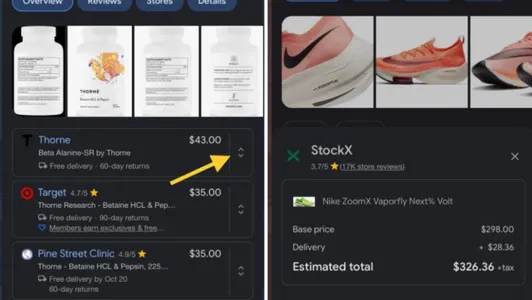 Google is now testing an updated product panel in Google Search. In the new user interface, the price information can be expanded with an arrow, which shows the basic price, delivery costs, taxes, etc. 👀
Source: Tweet of Bryan Freiesleben
📢 Google Makes Browsing Products More Visually Appealing On Desktop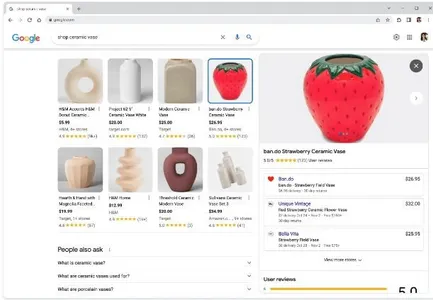 Google makes browsing products on a desktop even more visual as Google's Shopping Graph analyzes over 35 billion product listings to display product information more intuitively.
The shopping results feed is therefore more visual and versatile, as it contains products, brands, articles and videos from different parts of the web. Finding the right products is also easier with the help of new dynamic filters.
When viewing product results, you can also click on a product to instantly see additional information, such as reviews, without leaving the search results page.
The update continues the path that Google already took with mobile devices, as now a new, more visual way to compare and view products is available in the US on desktop .
Source: Google Blog
2. PPC News
📢 Website Name And Logo Are Made More Visible In Google Search Ads
Google Search Ads are facing new updates, the purpose of which is to provide users with more visual and contextual information about the company already on the search results page.
For mobile users, search ads show the website name in addition to the URL address and title tag. In the search snippet, the logo size and shape are also altered so that the search engine user is immediately able to identify the company.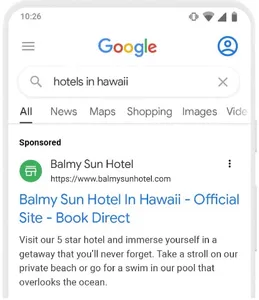 The logo also acts as a differentiating factor from organic results: the company logo in the upper left corner is now a feature of search ads, which distinguishes them from free search results
Google will also change the "Ad" label of the ads to the "Sponsored" label, which will be displayed in the top left corner of search ads.
How and to Whom The New Features Are Available
Company logos and names are available to advertisers who meet the eligibility criteria and format requirements as well as complete the verification program .
Company names are initially available in English, Japanese, French, and German, and will begin to be published in other languages early next year.
Within the above limitations, company names and logos can currently be included in mobile search ads, and will be rolling out to desktop next year.
Source: Google Ads Help
📢 Google's My Ad Center - An Easier Way To Limit Targeted Ads
With Google's new My Ad Center, consumers can easily decide at what scale they want to see targeted ads.
Targeted ads can be turned off completely, but restrictions can also be made, for example, only to certain topics, such as alcohol, dating and weight loss. These choices affect advertising results on the main search engine, Google Maps, YouTube, Discovery.
Even if a person decides to remove targeted advertising, he/she still receives useful personalized search results that help the user find the desired information.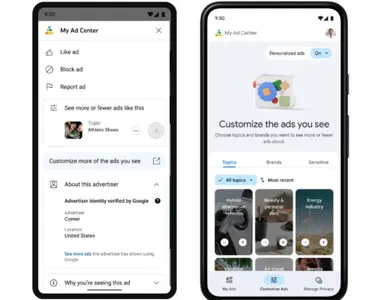 After signing in to a Google account, My Ad Center can be used directly in Search, YouTube and Discover. Open the My Ad Center panel by tapping the three dots next to the ad, then select "Customize more of the ads you see".
Source: Google Blog
📢 New Video Ad Templates Available In Google Ads For The Holidays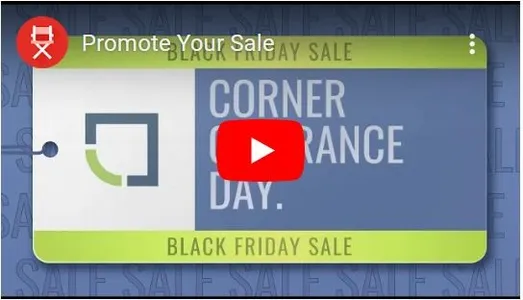 Google Ads helps companies prepare for seasonal events. With Google Ads, advertisers can now choose from a variety of video templates with different seasonal themes. Themes are related to, for example, Christmas, Cyber Mondays and Black Fridays.
Ads with video can be implemented in Performance Max campaigns, Video action campaigns, or App campaigns.
Source: Google Ads Instructions
3 Analytics News
📢 Google Ads Introduces New Columns With Conversion Data
Three new columns have now been added to Google Ads reports: Results, Results value and Conversion goals. With the new columns, it's easier to understand the impact of conversion goals on the effectiveness of the campaign.
The Results column contains the conversions of the goals for which the campaign has been optimized. The column also contains conversions for non-optimized goals
The Results value column shows the results of the conversions obtained as a result of the primary conversion actions based on the standard goals
In the Conversion goals column , you can see the performance improvement goals listed in the campaign level settings.
The columns are currently available on the Campaigns page, as well as in custom reporting pages like the Report Editor and Custom dashboards. Additionally, manager accounts can access these features as well.
Source: Google Ads Instructions
📢 New Features And Updates For TikTok LIVE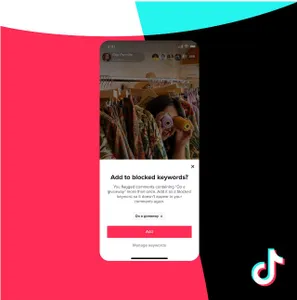 TikTok LIVE feature enables content creators to connect with audiences in real time, and now TikTok is working to improve it.
TikTok recently updated its Multi-Guest feature to allow creators to LIVE with up to 5 guests using a grid or panel layout and change various settings in LIVE mode.
TikTok also makes changes and improvements to ensure a secure platform. Starting November 23rd, a user must be at least 18 years old to host LIVE. Additionally, those 16 years of age or older may send direct messages, and those 18 years of age or older may send virtual gifts or use monetization features.
TikTok is also planning to release a feature in the coming weeks that will allow content creators to choose whether they want to reach only an adult audience in their LIVE broadcast.
TikTok is rolling out a new feature that sends reminders to people who use a keyword filtering tool to limit inappropriate comments when hosting a LIVE. This feature suggests new keywords to consider adding to the filter list.
Source: TikTok News
YouTube announced three new ways for advertisers to reach their target groups better. The three new features are related to shopping, audio, and streaming.
Streaming
YouTube is launching a new service called Moment Blast, which allows ads to appear on YouTube Select content on connected televisions (CTVs) and other devices, plus a Branded Title Card and optional Masthead placement. Ads get a front-row placement during streams, such as sporting events, movie releases, or product launches.
Shopping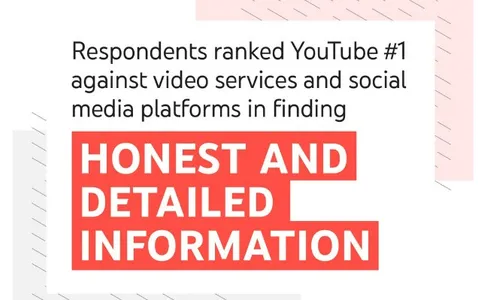 According to YouTube, consumers are more confident about products they find on YouTube compared to products found on other platforms. For this reason, YouTube is expanding the places where product advertisements can be shown.
Previously, Youtube has expanded product feeds to Shorts videos. Including product feeds in active video campaigns would seem to be a promising option for the advertiser, as YouTube found that active video campaigns with product feeds increased conversions on average by more than 70% compared to campaigns without product feeds.
The product feed also expands to Discovery ads. Soon, product feeds will also include local offers, allowing brands to show their product availability in real-time in Google Merchant Center. This quarter, content producers will also have the opportunity to tag products in videos and Shorts.
Audio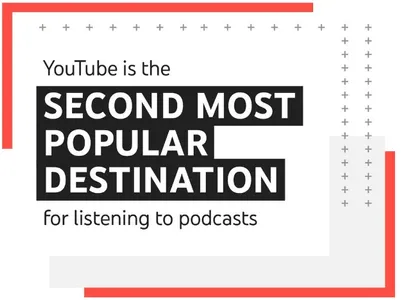 Audio ads are now available worldwide in Google Ads and on the Display & Video 360 platform. Both music and podcast listeners can be reached with audio ads on Youtube. It is also possible for the advertiser to limit the targeting of the ad to only podcast listeners, if desired.
Source: Google Ads & Commerce Blog
📢 Pinterest Strives To Improve The Measurement And Planning Of Ads
A new set of tools from Pinterest allows advertisers to discover emerging trends and measure results.
The Pinterest Trends tool has been expanded to make it easier for advertisers to manage the entire campaign lifecycle.
With the renewed Pinterest Trends tool, advertisers get more comprehensive information about Pinterest user behavior and trending topics and content, such as seasonal trends and trends filtered by place and time. These Insights can be used for better planning of ads.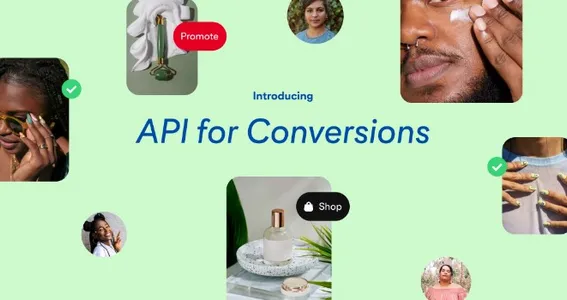 Pinterest's new API for Conversions is now globally available. The new feature enables a better review of the campaign's effectiveness, and it can be used to measure the actions that consumers performed on the advertiser's site.
Soon, the API for Conversions will integrate conversion features globally in partnership with Shopify and Google Tag Manager.
Source: Pinterest Newsroom
📢 Branded Content Tags Available On Facebook Reels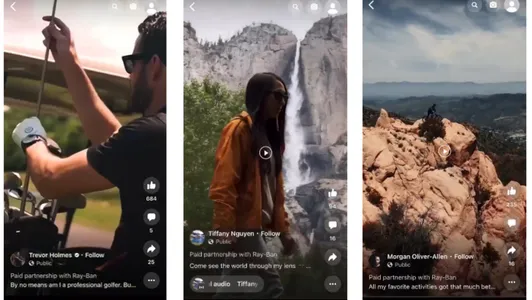 Branded Content Tags were introduced in Instagram Reels in 2020. The feature has now also been brought to Facebook as now Facebook Reels creators can also add a tag to their videos globally. This enables wider commercialization of Reels, as now both the Meta platforms can be used for wider commercial collaborations.
All content based on commercial cooperation must be marked with the Branded Content Tag with the company's name. The branded content is identified by the 'Paid Partnerships with' label, shown below the creator's name. The other party will be notified and will receive certain information about the Reels post.
For step-by-step instructions, check Meta's comprehensive guide on how to get started with the Branded Content on Facebook Reels.
Source: Meta For Creators
📢 LinkedIn Announces New Accessibility Updates
To make its platform more accessible to all and to do its part for National Disability Employment Awareness Month, Linkedin announced new features that include:
Auto-captions for video content : LinkedIn automatically adds subtitles to videos, so that the content can be watched despite the hearing impairments. Subtitles can be selected when posting a video

Selection of high contrast : the video viewer can select a high contrast mode, whereby colors are optimized so that they are visible even to people with low vision.

Increase in "accessibility" labeling of job postings : the number of job postings with "accessibility" in the job title has increased significantly, serving, for example, users with reduced mobility

Alt text functions in Campaign Manager : the function allows advertisers to add text descriptions to image ads.
Social media is becoming more accessible due to these changes, which is something we're very delighted about.💙
Source: LinkedIn Announcement
5. Tech News
Halloween is fast approaching and companies are trying to make the most of such holidays. This year's Halloween-themed releases include:
Google's Halloween Frightgeist Website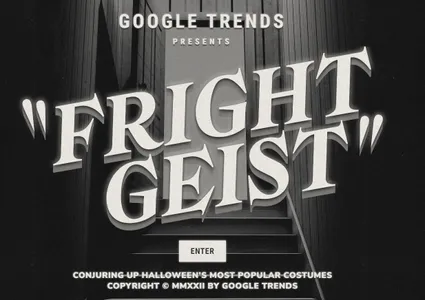 Google has released an updated version of the Halloween Frightgeist website - a chilling display of the top Halloween costume searches in the US.
On the website, consumers and companies can get information about popular Halloween costumes, which can, for example, be prioritized in the online stores of that niche.
New Horror Experiences for Meta Quest Users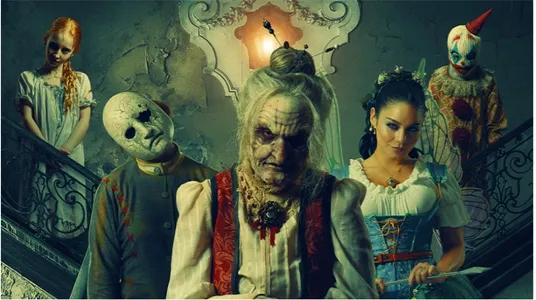 Meta is also jumping on the Halloween bandwagon. Meta Quest headset users can now sense new creepy experiences movies and shows in virtual reality.
One of the new horror experiences is the new 180-degree "Haunted House" created by Eli Roth, the director of the "Cabin Fever" and "Hostel" film franchises.
The short Japanese horror film "Tokyo Case" offers 360-degree viewing on Meta Quest TV.
The VR video "Alien Apocalypse" is a 360-degree spine-chilling video based on H.G Wells' book The War of the Worlds.
Here you can get to know all Halloween-themed Virtual Reality experiences, movies and shows.
Give them a try if you dare!🎃
Source: Halloween Freightgeist , Meta Quest Blog
📢 Using Chrome On Tablets Will Be Easier Thanks To Google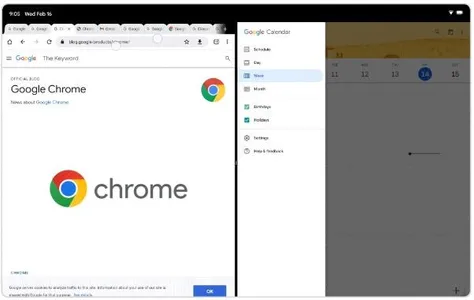 To make Chrome more user-friendly on tablets, Google updates Chrome for Android and upcoming Pixel tablets in a way that using the browser on a tablet becomes easier.
New features include:
A new side-by-side design to facilitate finding and viewing tabs.
A visual tab grid that makes managing multiple tabs easier.
Transferring found images, text, and links from the browser to other applications, such as Gmail, by using a drag-and-drop method.
Tab groups, which allow tabs to be grouped into similar tabs.
Viewing the desktop version on a tablet. For websites that aren't working on tablets or you prefer the desktop version, you can set Chrome to always display the desktop version.
Source: Google Blog