Welcome dear marketing mind! Here's our roundup of the latest digital marketing news, all the way from SEO, PPC, and Analytics to Social Media and Technology. Scroll down and read what's new!
List of all news in digital marketing this week
1. SEO News
📢 Google Releases a New Guide on Its Current Ranking Systems
Google has published a new guide on its current ranking systems.
These systems define the display order of pages in search results. When talking about Google's updates and ranking, the terms system and updates appear often, and it is good to make a distinction between these terms: Google's algorithm updates are one-time changes in ranking systems.
The current ranking systems of Google are:
BERT
Crisis information systems
Deduplication systems
Exact match domain system
Freshness systems
Helpful content system
Link analysis systems and PageRank
Local news systems
MUM
Neural matching
Original content systems
Removal-based demotion systems
Page experience system
Passage ranking system
Product reviews system
RankBrain
Reliable information systems
Site diversity system
Spam detection systems
The guide also holds information about the expired ranking systems if you want to have a nostalgic moment.
Source: Google Search Central
📢 Google Reveals the Top 100 Most Searched-For Products in 2022
Running out of gift ideas? Google's listing of the most searched for products this year may help.
The top-searched products are divided in the following categories: Home & Garden, Apparel & Accessories,Gaming & Electronics, Beauty, Toys & Crafts, Health & Fitness. You can also filter popular product searches by trends.
In parallel with different products, Google also points out specific trends in Search behavior over the year.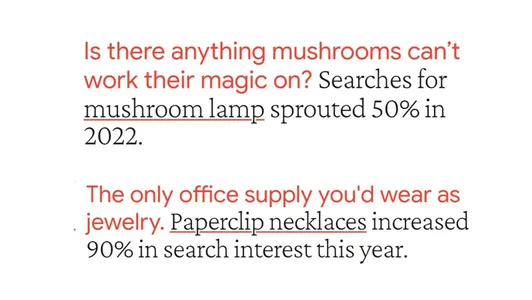 So, according to Google Search, mushroom lamps are hot in the market.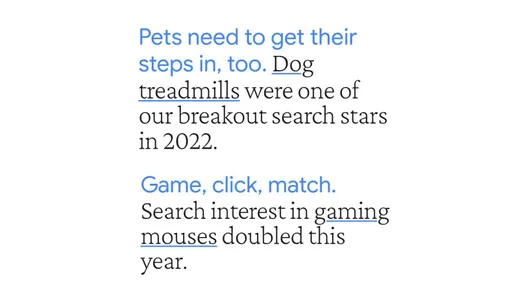 Pets' health first. Do dog treadmills from veterinary clinics also end up in homes?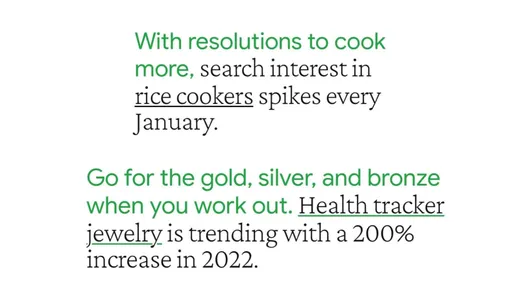 Rice cooker, my savior. I can truly recommend rice cookers to all fellow cooks!
Source: Shop with Google
📢 Google Business Profiles Provides Suggestions for Service Areas
When opening a Google Business Profile, the platform recommends service areas based on the user's location, not the company's location.
The service area proposals in the Google Business Profile were noticed by Stefan Somborac, who tweeted about it: "When adding service areas to your Business Profile, Google now makes suggestions! Could be helpful with suggestions based on existing service areas. Instead, they're based on user location. E.g. Existing business around Miami. Google's suggestions are near me, in Toronto."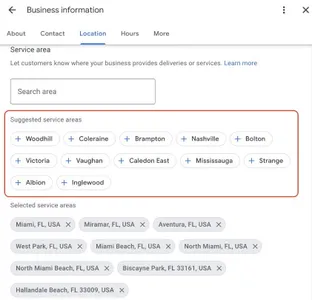 The recommended service areas may not be visible to everyone, as it's probably one of Google's tests.
Source: Tweet of Stefan Somborac
2. PPC News
📢 Get Ready for 2023 With These 3 PPC Trends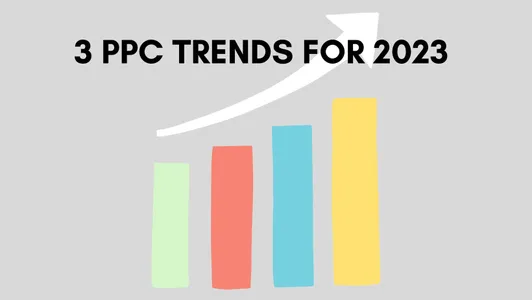 The year 2023 is almost here. That's why we put together 3 PPC trends that should be heeded.
Stronger focus on first-party data
For years, third party cookies have raised resistance and questions from consumers, browsers and authorities. Third-party cookies are text files that are stored on users' devices. With them, the user's activity can be tracked on several websites.
For example, Google will give up third-party cookies in 2024. Other operators have also planned and taken similar actions with the aim of protecting user privacy. However, the end of third-party cookies does not mean the atrophy of advertising and the deterioration of targeting.
By investing in 1st party data, companies can make advertising more ethical, but also more sustainable, because in the future privacy protection issues will certainly be increasingly present in the digital advertising world. First party data is also more accurate compared to third party data.
Consequently, advertisers should ensure that the collection and use of first-party data (customer behavior data obtained from their own online and offline channels) is thoroughly planned.
Expansion of automation
PPC bidding, asset combining, and even channel selection are all becoming more automated. Automation is mostly based on machine learning, which strives to make PPC campaign ads goal-maximizing through testing and evaluation of results.
Thanks to the benefits of automation, it can be assumed that Performance Max campaigns will become more common and their popularity will grow in 2023. In addition, the setup steps of PPC campaigns will surely be increasingly automated with the help of advertising tools.
The power of video
We live in the era of videos, especially short videos. PPC offers many opportunities for making video ads on different platforms, such as YouTube. Whether it's a promo video or a brand awareness video, video ads are a great addition to your PPC catalog.
It is crucial to make the videos relevant to the target audience when using video advertising. The message of the video should be clear and it should attract the attention of its viewers. So invest in professional video production so that the video ad doesn't look pixelated or sound like a broken radio. Source: Daniliants Ventures's awesome team
3 Analytics News
📢 Google Is Adding a New Section To Its Spam Policies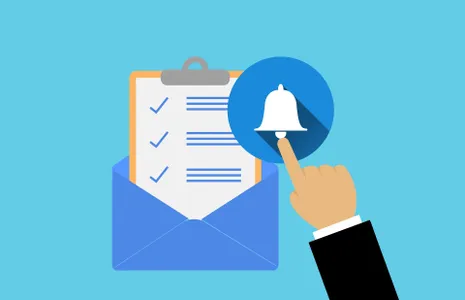 Google is adding a new section to the general spam policy of Search, called Policy circumvention. Google's spam policies aim to protect users while also improving search results quality.
According to the policy, actions aimed at bypassing the spam or content policies of Google search can be punished by restricting or removing Eligibility for some of search features (e.g Top Stories, Discover).
Source: Google Search Central
TikTok is releasing a new tool, Audience Insights to assist businesses in better customer understanding. With the new tool, advertisers can deep dive into audience insights.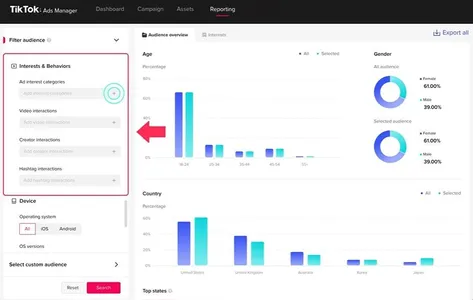 With the help of the global tool in TikTok Ads Manager, advertisers receive useful information about what their audience is doing on TikTok and thus the creation of paid advertising and organic content gains valuable data-based cornerstones.
Audience Insights has multiple use cases, as listed below:
Finding new insights for campaigns
Audience Insight contains information about the top 10 favorite hashtags of your TikTok audience. You can also filter your audience based on hashtag interactions, Creator categories, and engagement.
With the help of the tool, you can access information related to Custom Audiences, such as audiences that have interacted with your content or audiences downloaded via a customer file.
You can also group your audience based on, for example, language or country
Learning about the audience
Through the tool, advertisers get comprehensive information about their audience - their interests, behavior, age, gender and geographic distribution.
Finding inspiration for targeting and strategies
Discover new audiences alongside old and traditional ones. The current audience you are targeting may also be interested in even surprising topics that can be included in the targeting.
Familiarizing yourself with the most popular hashtags and topic categories
Which hashtags or topics are your audience most interested in? Grab this information from Audience Insight to improve both your paid and organic content.
Source: TikTok for Business
A new image editing tool is being tested for YouTube's Community tab on iOS. On the YouTube channel, the community tab allows the channel owner to publish posts , like on social media. For channels with more than 500 subscribers, the Community tab is visible

YouTube announced: "If you're a creator in this experiment, you'll be able to use the YouTube app to add filters, text, and stickers to images for posts. This experiment will roll out to a small percentage of creators who use iOS devices and have the Community tab enabled." The same testing was previously done for Android users with great feedback.
Source: Youtube Help
5. Tech News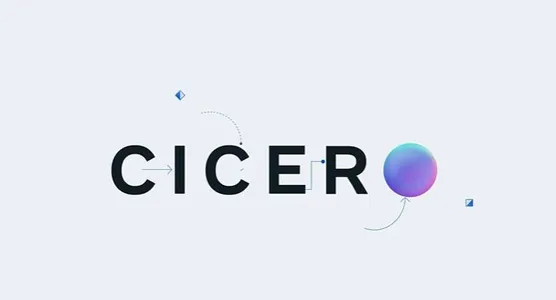 CICERO, the first artificial intelligence (AI) agent to obtain human-level performance in the popular strategy game Diplomacy, has been released by Meta. In Dimlomacy, players communicate with one another in order to find a mutually acceptable way to achieve common goals.
Diplomacy is clearly much more difficult than previous games won by AI (compared to humans), as it requires its players to understand the motivations and perspectives of different individuals, on the basis of which plans and strategies are formed. Furthermore, one must be able to use language in such a way that people can form alliances.
CICERO is based on strategic reasoning and NLP (natural language processing), which in short means machine-based methods used to analyze, understand and produce language, which in turn utilizes Machine Learning. Meta facilitates further development, research, and refinement by making CICERO an open-source technology. The CICERO project illustrates how deep learning can partially or fully automate more and more difficult tasks.
Source: Meta News