We've all seen those Instagram stories telling us to check someone's profile for a link to whatever they're trying to sell. From random influencers promoting a plush cat hoodie to large corporations like Google advertising their latest technology. (Seriously, what happened to the Google glasses?)
Of course, as you've probably noticed, there is only room for one link on your profile for most social media sites. What if I have 12 links?!
Well, maybe that's too many, but let's say you have three links. Most people have at least that for their different social media profiles. You're likely disappointed because you'll have to choose one. Thankfully, you actually don't have to. There are now plenty of options from Linktree to Campsite aimed at solving this problem.
These free tools provide landing pages (i.e. a mini website) to guide people to all different links that they might be interested in.
You can think of the landing page as a directory, similar to like you might see when you enter a friend's apartment building. Only the landing page is the apartment building and the apartment numbers are links to different websites instead of buzzers to people's homes. Alright, now you have a vague idea of what these things are. But why are they useful? Because they provide you with more virtual real estate. It's a great way to maximize the space in your bio and increase your online presence. You'll also increase the number of visitors on these different links.
Great! Now how do I make on? Let's do a walk-through of Campsite as an example (don't forget to bring some marshmallows). In four easy steps, you'll be up and running within a few minutes.
1. Sign up and confirm your email.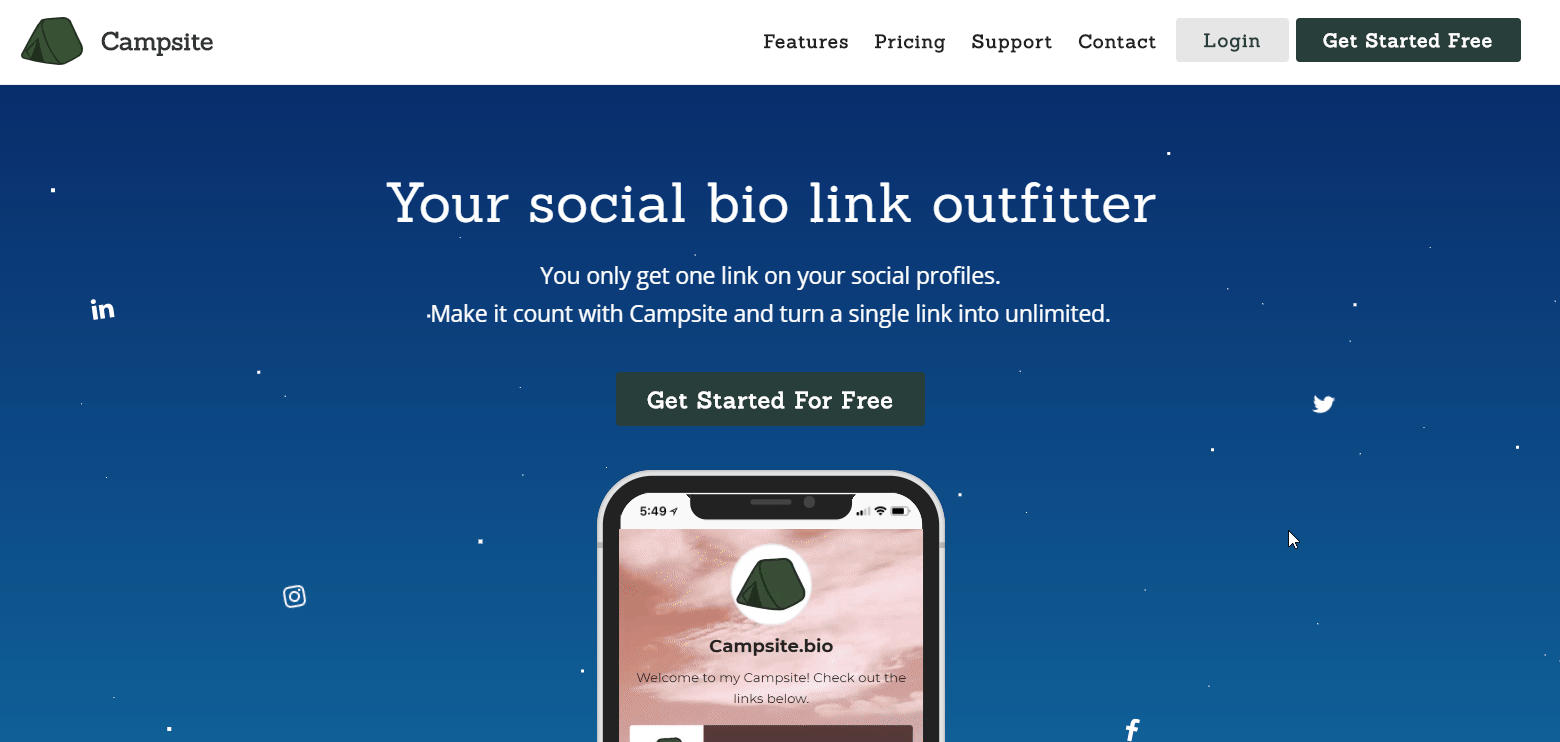 2. Add various links to your different social media sites.
‍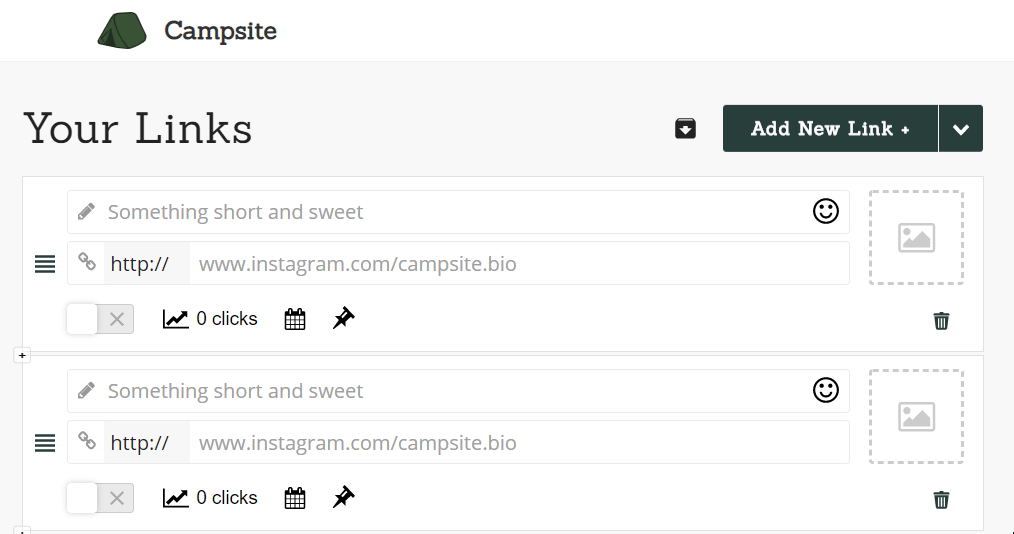 3. Upload a cute picture and choose a colour template.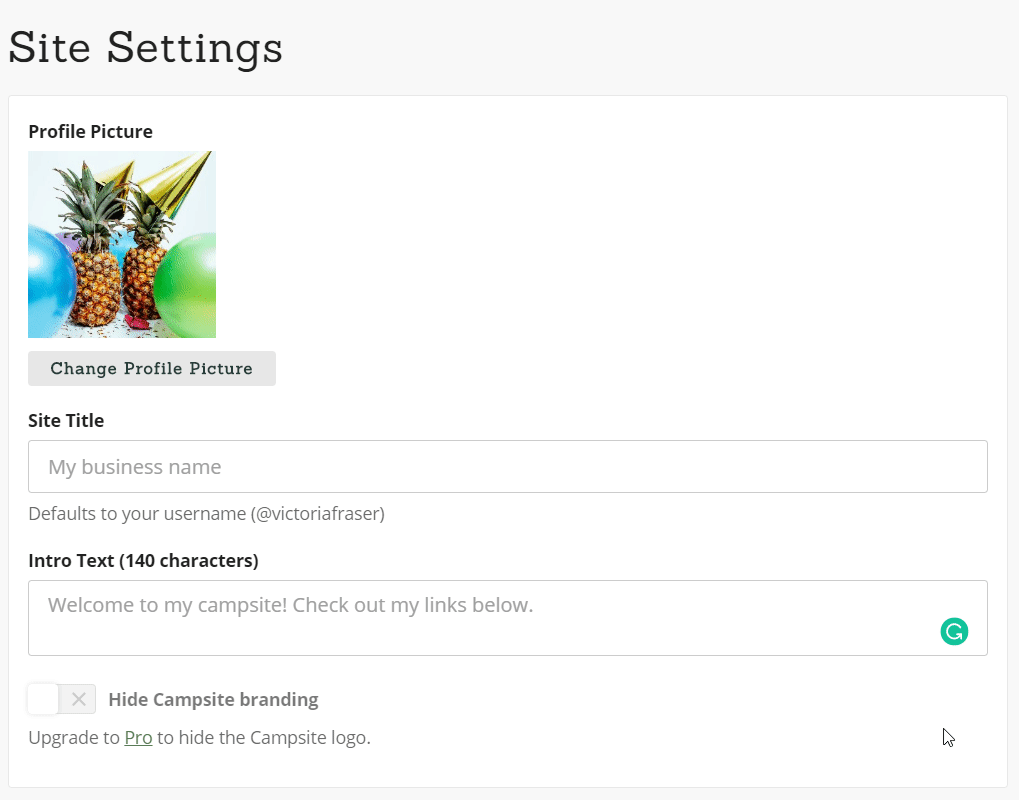 4. Add the link to your social media bios!
And there you have it. You've successfully made a new landing page to guide your followers to various helpful websites and links. Hopefully, this helps you understand what these are and how they can help you improve your online presence. Now, where can I buy that cute cat hoodie?