What is the IndexNow protocol?
IndexNow is a tool designed by Microsoft Bing to help website managers ping search engines and let them know that new content has been released. The idea behind the WordPress plugin is to bring all recent articles and pages to the immediate attention of their respective audiences.
Is IndexNow a WordPress exclusive plugin?
No, IndexNow is supported by most website builders. The reason for its smooth compatibility is the way the API automatically does the work for you, without you having to spend time adjusting any specific configuration options.
Cloudflare and Duda have already pledged to use NewIndex, and since this is a Microsoft Bing product, other MS products also support the protocol (like LinkedIn, MSN, and GitHub). Other platforms that pledged their support for the plugin are Wix, Oncrawl, Akamai, and Botify. The tendency is more platforms adopting the new plugin.
How does the WordPress plugin work?
IndexNow works as a background process that detects the status of your articles and pages and acts upon them. Every time you delete , update or create a piece, the protocol automatically intercepts that action and communicates it to all supported search engines. The search engine crawlers then know where to go first, are reminded about the latest content, and schedule the rest for a later crawl. IndexNow has the potential to become a favorite tool for online publishers.
Initially, Microsoft suggested the protocol became integrated with WordPress. Still, the platform developers preferred that the API be realized through a plugin and not as a core part of their system.
IndexNow and sustainability
Search engines exhaust a lot of power to provide us with the dozens of search results most of us do daily. We expect the results almost immediately when we type something in the text field and hit the "search" button. But how much energy stands behind all that? Google's own estimates suggest that if you perform a search six times, the energy needed equals what your body exhausts for a whole minute. Considering the bold idea behind the index protocol, it may just bring us one step closer to living on a greener planet.
What is so great about this protocol?
The index protocol attempts to improve the communication between the search engine and every new piece of content released on the web. With the current algorithm's rules, it is not unusual if it takes weeks for some of your pages to index correctly. In contrast, IndexNow optimizes the way search engine crawlers discriminate between regular pages and fresh updates.
Why should you care about this tool?
Search engine crawlers typically go through your content without separately taking care of new and old pages. Most blog managers will happily let search engines know their new content is up and available to visitors. IndexNow puts a much-needed priority on recent publications, so the ones who will benefit the most are prolific authors.
Most eCommerce websites, especially those that run frequently updated blogs, have the potential for a considerable benefit: imagine if you have thousands of pages for bots to scan. There is no way to prioritize the ones that matter the most. With IndexNow, your brand new content comes first, influencing both engines and visitors.
How to quickly setup IndexNow
1) Generate an API key. This step is to verify website ownership. The key itself is an 8-digit one, and you can generate one for your website with a click of a button. After you generate your API key, download it and get it ready for upload on your site

2) Post your API key in your root directory. Hosting the downloaded file will enable the protocol and allow verification. This process is a standard verification, similar to the one you use to verify, for example, your Bing Webmaster Tools account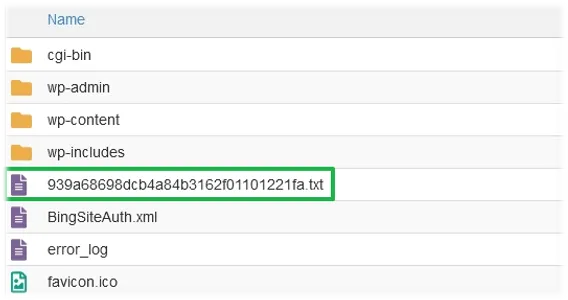 3) Submit URLs to search engines. Your new pages will now be ready to be submitted by the protocol.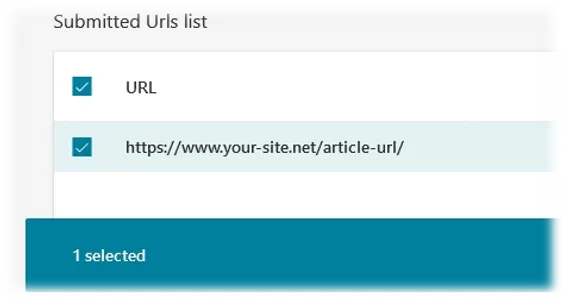 4) Verify submitted URLs. After wrapping up your URLs, you can check how the search engine received them.
Common questions about IndexNow (FAQ)
BUT WHAT ABOUT SITEMAPS?
Sitemaps are universal bulk-holders of all the meaningful URLs of your website. However, search engines tend to visit those files infrequently. In contrast, IndexNow speeds up the process by bypassing this indefinite waiting time. The unpredictability of crawlers may drive some marketing managers mad, and this plugin attacks this recurring problem with great accuracy.
CAN I SUBMIT OLD ARTICLES?
After installing the protocol, you might be tempted to submit blog articles you published a year back or longer. However, Google advises that we only stick to articles we publish after installing the plugin. To be on the safe side, please use new article URLs only, and refrain from submitting anything you posted before you enabled the plugin.
CAN I SUBMIT THE SAME URL TWICE?
Understandably, some articles might go under many changes within the same day. Despite that fact, please refrain from submitting a single URL or, if you must – leave a pause of about 10 minutes between submissions.
If your data is constantly updated (for example, cryptocurrency prognosis or weather forecast), it is best not to use the plugin and let the crawlers intercept such pages naturally.
WHAT SEARCH ENGINES ARE SUPPORTED?
The plugin aims to cover all search engines eventually. Still, the support is extended exclusively to Bing and Yandex, the latter being the most popular search engine in Russia. Some sources claim Baidu may also join the family, but for now, it's these two:

"What about Google?" some may ask (or most). And the short answer is – it may happen. Google has promised to look into it , and considering the positive outcome thus far, they could confirm the undeniable benefits of this plugin.
Despite the promising features of IndexNow, let's keep in mind that Google crawlers are a fundamental factor from their search engine design. Therefore, whatever their decision, it would come after careful consideration.
DO I NEED TO SUBMIT URLS FOR EACH SEARCH ENGINE SEPARATELY?
One submission is enough. Once you send your URLs, all supported search engines will share information about your submission. You don't need to repeat this process for every engine supported by IndexNow.
CAN I DOWNLOAD INDEXNOW FOR WORDPRESS NOW?
Yes, the plugin already has its own page , where you can manually download it and apply it to your website's plugin directory. You can also get it directly from your WordPress dashboard (Plugins >> Add New).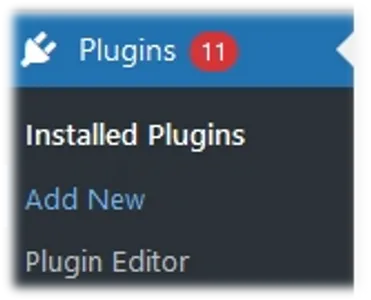 CAN I CHANGE THE API KEY?
Before changing the key, note that you can use the same key for multiple domains. It is unnecessary, but you can have separate keys for each domain if you desire.
To change the key once you have one generated, you don't need to re-generate it. If you happen to need a new key, simply disable/enable the plugin, and the key will renew itself automatically.

DOES INDEXNOW INDEX MY URLS DIRECTLY?
No, the plugin does not act on behalf of the search engine . It only helps the crawlers prioritize the content they parse. If your pages are not in search results and you think they should be, it is most likely the search engine's fault, not the plugin's.
IndexNow simply notifies the crawlers about updated pages. Whether or not they index the content is still their direct responsibility.
COULD INDEXNOW HAVE BEEN RELEASED SOONER?
Had the API protocol hit us earlier, developers might have questioned the efficiency of how standard practices like sitemaps work and whether they could be massively improved. While we wait to see what Google's verdict will be, we can only hope the sitemaps XML we have been using since 2005 was the best way to advertise our content.
Had IndexNow have been released much earlier than it did, maybe website owners would have focused too much on manual submissions and needlessly worried that their content hasn't come up yet in results pages.
For more information on the index protocol, please visit the official FAQ page.