New updated during this week:
Read on to find out more.
1. SEO News
📢 Google will update produce reviews for August 2022 in the following weeks
🔁 A Quick Recap:
Following the helpful content update, the fifth edition of the Google product reviews update will be released.
🛈 What You Need To Know
📌 "According to Google, this is another refinement to the product reviews ranking system that aims to "make sure you find the most useful information when researching a purchase on the web."
📌 Google will announce on its updates page when it debuts and is finished rolling out.
📌 These product reviews update intends to promote review content that goes above and beyond much of what you read on the web. In this way, these kinds of product review will be prioritized in the search results rankings.
📌 Google stated that this modification may affect users who "create product reviews in any language" in the future but that the first rollout will only affect "English-language product reviews."
📌 Product review updates apply to all types of review content.
📌 This product review updates are not the same as core updates, as this is a standalone update.
💡Top Tips:
✅ If you recommend a product as the greatest overall or the best for a specific purpose, explain why you think it is the best. Include first-hand evidence to back up your claims.
✅ If you write a review that covers multiple products, ensure the ranking list has enough useful content to stand on its own.
✅ It would be best to keep an eye on your rankings once the update starts rolling and once it's finished and evaluate how it impacted your rankings.
✅ In the long term, you better make sure that you put a lot more detail and effort into your product review content in the future so that it is original and stands out from the competitors on the web.
Source: Google Blog
📢 Google Announces New Search Updates
🔁 A Quick Recap:
Google has revealed some significant changes to its Search algorithms that will highlight more meaningful results developed for humans rather than web pages intended just for SERP ranking.
🛈 What You Need To Know
📌With these new modifications, Google's main objective is low-quality aggregator sites that try to match up with common search terms to suck in more search traffic.
📌There will be a greater emphasis on content quality and depth, which may shift the overall SEO strategy.
📌The helpful content upgrade is sitewide, unlike the recent product review change, which targeted specific types of pages. As a result, it can affect all pages.
📌Sites that create a valuable, in-depth content on a specific issue should be unaffected by the change.
📌Only English searches will be impacted at first.
💡Top Tips:
✅ In the following months, keep an eye on your Analytics statistics.
✅ If the helpful content update hits you, you should delete any unhelpful content from your website.
Source: Search Console Center Blog
📢 Updates to Google's Algorithm Improve Search Results Accuracy
🔁 A Quick Recap:
Google is working to improve the context of its search results in order to reduce the spread of misinformation. Improved contextual data matching for Search Snippets, as well as additional supplemental information inside Search results, are part of this.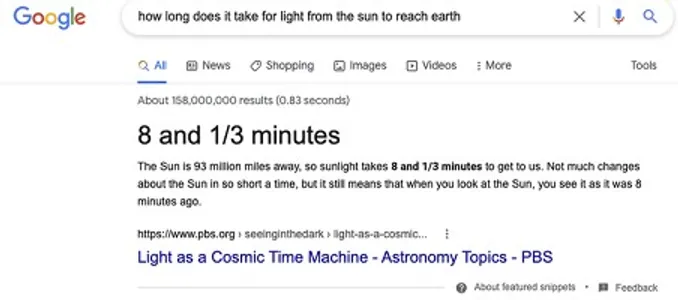 This was spotted by Andrew Hutchinson , who shared this in an article on SocialMediaToday .
🛈 What Do You Need To Know
📌Google's new upgraded algorithm, which powers its Search snippets, now comprehends the concept of consensus, which occurs when many high-quality online sites agree on the same truth.
📌Google is expanding context within its 'About this result' element, which might contain information about how broadly a source has been distributed, internet evaluations about the origin or firm, and site ownership.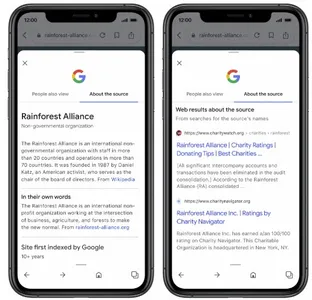 📌Additionally, Google's also expanding its 'Content Advisory' warnings on search results where its system doesn't have high confidence in the overall quality of the results available.
💡Top Tips:
✅ Keep an eye on your SEO statistics for any potential drops resulting from this new update.
✅ Maintain the accuracy of your information.
Source: An article by Andrew Hutchinson
📢 Google Search displays significantly fewer FAQ-rich results
🔁A Quick Recap:
Rank Ranger reports show another big reduction with the rich results for FAQ in the Google search results on August 17, 2022. This is the second major decrease in the last 30 days.

This was spotted by Barry Schwartz and posted on Twitter .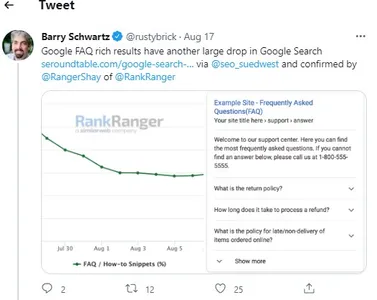 🛈 What You Need To Know
📌 Only a few sites were touched by this FAQ 'quality' update, Still, it did affect a significant number of keywords like Microsoft office backup, erp trends, personal injury lawyer, and chef resume.
📌 This is what FAQ rich results look like on mobile: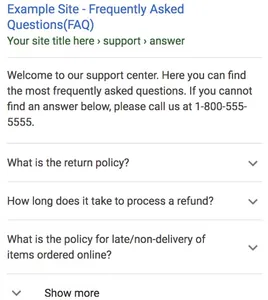 💡Top Tip:
✅ If you see a drop on your site, it's always a good idea to check Rank Ranger by following this link .
Source: Tweet of Barry Schwartz
2. PPC News
🔁 A Quick Recap:
Previously, Google would automatically reject Google Merchant Center feed listings that lacked a return and/or refund policy. Google Merchant Center feed entries with inadequate contact information would be automatically rejected. That is no longer applicable.
🛈 What You Need To Know
📌 This policy change only applies to free listings and not to paid listings.
📌 These free listing accounts will remain active, but their products will have restricted visibility on Google.
📌 According to Google, "Insufficient contact information" refers to "Websites that are missing necessary contact information, have unverified company information in Merchant Center or both."
📌 Google defines "Missing return and refund policy" as "Websites that are missing return and refund information.
💡 Top Tip:
✅ If you have gaps in the Merchant Center account, you should solve those issues as soon as possible so that your visibility is not harmed by non-compliance with the new policies.
Source: Google Merchant Center Help
📢 Coupons, Promotions, Price History, and More Are Now Available For Bing Shopping Searches
🔁 A Quick Recap:
Microsoft Bing Shopping has officially included features such as discounts and promos, pricing history, and ethical choice annotations.
🛈 What You Need To Know
📌 The coupon will be instantly copied and applied to your order if you decide to go shopping. This feature is made possible by simple annotation links in the search results. According to Microsoft, this is now accessible in the US, the UK, Canada, Australia, Germany, and France.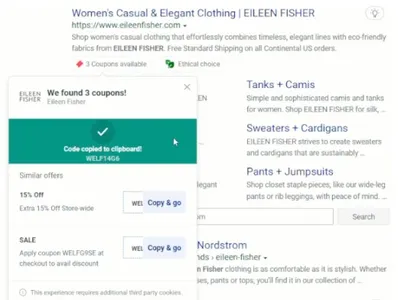 📌 Bing will show you the price history of the items you are searching for by adding an annotation that reveals an item's cost over time for selected products. This useful graph will help you decide if now is the ideal moment to buy.
📌 The feature is accessible in the US, Canada, France, Germany, the UK, Australia, and India. Price history was initially available in November 2021, but it has been expanded in this application.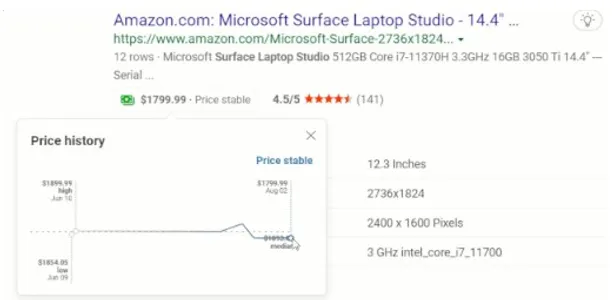 📌 The Ethical Shopping hub, which provides consumers and searchers with categories like eco-friendly, upcycled, or fair-trade fashion, is being expanded with additional ethical option annotations in Bing Shopping results.

💡Top Tip:
✅ If you, as a company, offer eco-friendly, upcycled, or fair-trade clothing, the information on this link can help you determine your ratings based on your brand's impact on people, the planet, and animals.
Source: Microsoft Bing Blog
📢 Google expands CTV purchasing options in Display & Video 360
🔁 A Quick Recap:
Google's three new features should assist marketers in utilizing CTV to reach and measure the appropriate audiences.
🛈 What You Need To Know
📌 The first option is the Audience guarantees based on Nielsen Digital Ad Ratings (DAR). The Nielsen DAR determines the number of unique viewers reached by CTV and video ad buyers within their core audiences and demonstrates campaign effectiveness across digital media platforms.
📌 Advertisers may set up their guaranteed deal by selecting specified ages and demographics, and paying just for ad impressions that reach their desired audience as determined by Nielsen DAR.
📌 The Advanced Programmatic Guaranteed is the second option . Google audiences will now be able in Google Ad Manager, Xandr, and Magnite for Programmatic Guaranteed.
📌 With this new upgrade, you may use affinity, in-market, and demo segments while purchasing Programmatic Guaranteed offers from various participating publishers, giving advertisers more choice in CTV audience strategy.
📌 Google is also aware of frequency capping, and once your campaign frequency goal for certain people has been reached, Display & Video 360 will stop serving advertisements to those users.
📌 The third option is launching a Consolidated CTV workflow to assist marketers in planning, managing, and measuring performance across YouTube and CTV assets. YouTube advertising may also be purchased using Display & Video 360's insertion order dedicated to Connected TV ad buying.
💡Top Tip:
✅ Use these new tools to broaden your reach, test new audiences, and measure your CTV ad efforts with the Nielsen DAR if your brand uses Display or Video 360 for advertising on Connected TV.
Source: Google Blog
3 Analytics News
📢 Google Search Console Coverage Report New Source & Unsubmitted Pages
🔁 A Quick Recap:
Google fixed the validate fix button and made the coverage report statuses simpler.
🛈 What You Need To Know
📌 Google has included a new source column and a mechanism to filter the report by resubmitted pages. Aside from the fundamentals of invalid/indexed or not indexed, this report has two super new elements.
📌 The first change is that the Coverage report filter now includes a filter for "unsubmitted pages only." This filter replaced the "indexed, not submitted" filter.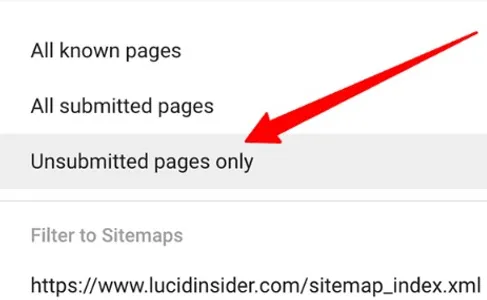 This was spotted by Glenn Gabe and posted on Twitter .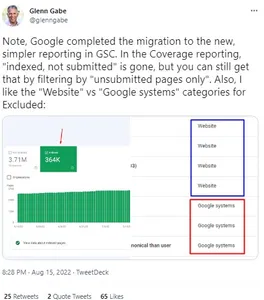 📌 If you prefer to see just submitted or unsubmitted URLs, click the filter dropdown o the main page and select All submitted pages or Unsubmitted pages only.
📌 The "Source" column has been added to these reports. The Source value reflects whether the situation described in the Reason column is the result of the website or Google.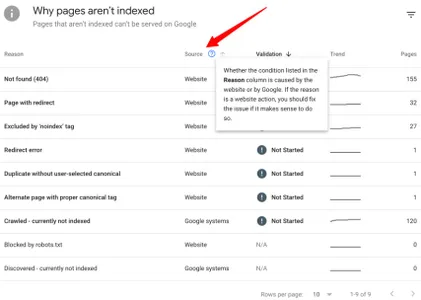 💡Top Tip:
✅ If the cause for a situation in the Reason column is a website activity, you can resolve the problem, but only if it makes sense.
Sources: Tweet of Glenn Gabe

🔁 A Quick Recap:
The Electronics Hub team decided to delve deeper into which applications elicit the most negative responses worldwide by analyzing Twitter sentiment based on 87 app mentions.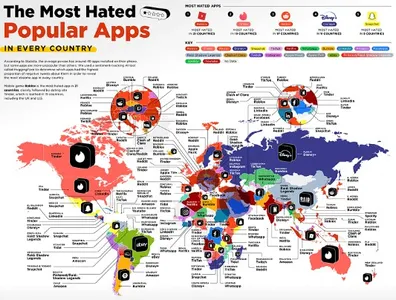 🛈 What You Need To Know
📌 Reddit, Shapchat, TikTok. And Facebook all receive mentions, with Reddit receiving the most negative sentiment, at least in the United States.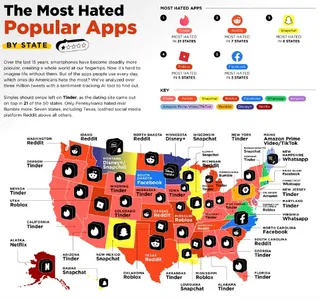 📌 There are several reasons why an app's downloaders may be frustrated. The poor interface, excessive advertising, and glitchy software irritate customers and are the basis of many negative app store reviews.
📌 Roblox is the most-hated app in 21 countries.
📌 Hinge is the most hated app around the world.
📌 The most hated app categories are Dating apps, Money Transfer apps, and Social Media apps.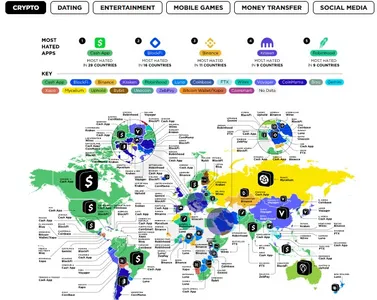 💡Top Tip:
✅ Try gazing through the lens of the most hated app in every country and state the next time you want to visit a new part of the world.
Source: Electronics Hub report
🔁 A Quick Recap:
TikTok's e-commerce effort continues with the release of three types of shopping advertising with extended placement options that go beyond the For You page.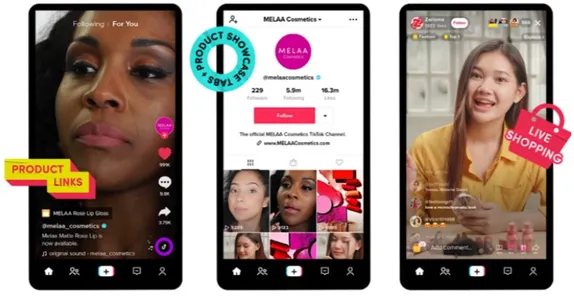 🛈 What You Need To Know
📌 The new advertising formats are available in TikTok Ads management via the 'Product Sales' buying objective.

📌 Advertisers on TikTok can use these shopping ads with or without an e-commerce store.

📌 There are three types of Shopping Ads:

Video shopping ads;
Catalog listing ads;

Live shopping ads.

📌 The Video shopping ads are shoppable videos for the For You-page. Variations of video shopping ads will be created by dynamically combining video creative and product cards. The format might be product-specific to drive sales or a broader brand message to drive consideration.

📌 TikTok will construct an in-app landing page when a user taps on the ad to detect a user's desire to buy. These sites allow customers to learn more about the items and direct them to a retailer's website when they are ready to buy.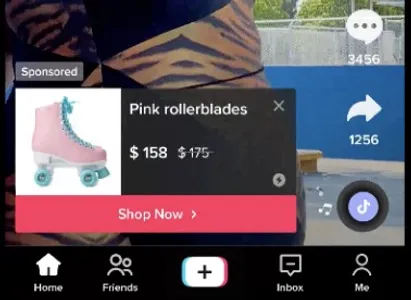 📌 The Catalog listing ads allow marketers to reach the TikTok audience without creating videos. These ads showcase product photos from a retailer's catalog and promote them in shoppable placements. Users discover the ad via branded content on the For You page.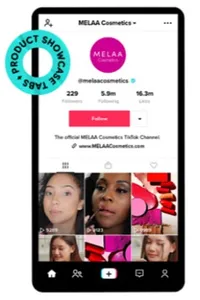 📌 Live shopping ads are created expressly to promote live shopping streams. The ads help guide people from the For You page to a live shopping event.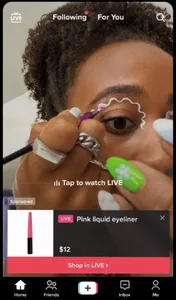 📌 To gain access to shopping ads, marketers must first achieve "level one" status by integrating advanced signals and linking their product catalogs.
💡Top Tip:
✅ If you need help reaching "level one" status, follow this link that outlines the whole process.
Source: TikTok For Business
📢 LinkedIn Introduces New Post Templates
🔁 A Quick Recap:
LinkedIn continues to introduce new methods to help creators increase app engagement, this time with a new template option for posts that offers a variety of text formatting and background options for your LinkedIn updates.

🛈 What You Need To Know
📌 In the post creation flow, select the new 'Use a Template' option, which will provide various options for customizing your post.
📌 According to LinkedIn, you can select from dozens of customizable backgrounds and fonts, enter your text, and click share. You may also include a clickable link on the templates to urge your audience to act.
📌 These new templates will roll out over the following weeks.
Top Tip:
✅ If you want to spice up your LinkedIn updates, try playing with the new formats to see what kind of response you will receive.
Source: LinkedIn
📢 YouTube Announces New Targeting Options for CTV Campaigns, Improved CTV Buying Tools
🔁 A Quick Recap:
CTV, or people watching YouTube content on their home TV sets, is now the fastest-growing content surface. YouTube is currently attempting to give additional alternatives in this regard, with the addition of specific audience 'guarantees' for video campaigns and enhanced processes for purchasing CTV inventory.
🛈 What You Need To Know
📌 YouTube will now allow marketers to optimize audience reach across specified target markets using Nielsen Digital Ad Ratings (DAR), based on vetted audience reach insights, to maximize your messaging.
📌 This feature is free for marketers and works for all video campaigns, including connected TV ads.
📌 YouTube also attempts to simplify CTV media buying by expanding the number of methods to purchase CTV inventory. Therefore, YouTube advertising can now be purchased using Display & Video 360's insertion order for connected TV ad buying.
💡Top Tip:
✅ These additional choices will be helpful if you are e brand trying to determine the resonance of your campaigns with specific audience subsets.
Source: Google Blog
5. Tech News
📢 Google Ads API 11 Is Now Available
🔁 A Quick Recap:
Google has issued 13 new improvements in assets, audiences, bidding, campaigns, experiments, and planning.
🛈 What You Need To Know
💡Top Tip:
✅ Developers that utilize the Google Ads API should be aware of the latest updates and plan account management accordingly.
Source: Google's Release Notes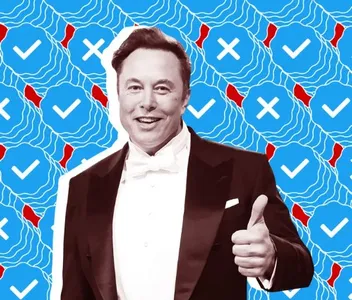 🔁 A Quick Recap:
Elon Musk's attorneys scored a partial victory this week in their Delaware Court of Chancery battle with Twitter, filling a motion asking for information from 22 Twitter employees, or "custodians," in addition to 41 individuals on whom both parties had already agreed to provide data.
🛈 What You Need To Know
📌 With the trial date for Twitter's lawsuit against Musk for attempting to break up their $44 billion deal approaching on October 17th and Musk selling billions of dollars worth of Tesla stock, his lawyers are looking for something to reinforce their arguments that Twitter committed fraud.
📌 Musk's lawyer Alex Spiro said, "We look forward to reviewing Beykpour's communications and will continue to seek information and witnesses until the full truth comes out."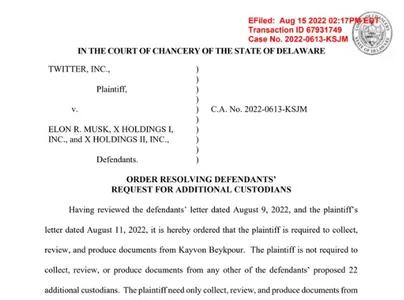 Source: Theverge Article