News of the week:
Keep reading if you are in a mood for news.
1. SEO News
🔁 A Quick Recap:
Google has now modified the search snippets displayed on mobile to have the page name above the URL and description and a rounded favicon.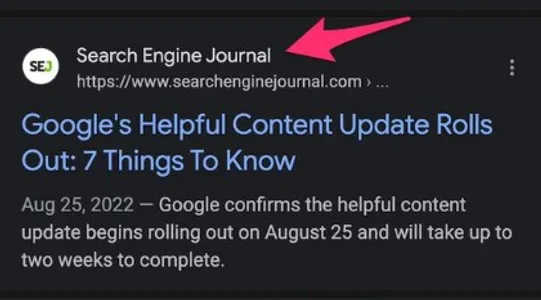 🛈 What You Need To Know
📌 The newest semblance of search snippet was noticed by Kenichi Suzuki on Twitter .
📌 Most people do Google searches on their mobile phones, so Google strives to continuously improve the mobile search experience with various tests.
💡Top Tips:
✅ More about favicons: you can have one favicon per site, the favicon file and the home page must be crawlable by Google, favicon should be representative of your website and it must have a stable URL.
✅ Check the instructions on how to define a favicon here .
Source: Tweet of Kenichi Suzuki .
📢 Possible Changes To Featured Snippets
🔁 A Quick Recap:
Khuskal Bherwani tweeted about Google's new testing regarding Featured Snippet callouts for mobile SERP. As you can see in the image below, the snippet block contains multiple answers to the same question from different sites.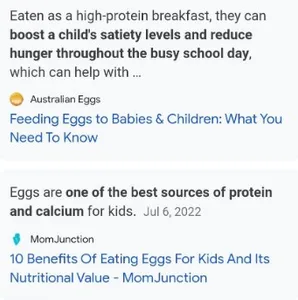 🛈 What You Need To Know
📌 Featured Snippets are snippets that Google decides to display to answer the searched question without the searcher having to click through the search results. They are useful for those who use a mobile device or search by voice.
💡Top Tips:
✅ Google has not given official instructions on how to get your own site to appear in the Featured snippet. However, there are ways, such as better creation of an existing Featured Snippet response, to improve your chances of ending up in the Featured Snippet section as Google's choice.
Source: Tweet of Khuskal Bherwani
📢 Google Informs: It Is Better To Use One Language On The Website
🔁 A Quick Recap:
From the search engine's perspective, it's ideal that the system recognizes the primary language of the page. This makes it easier to recommend the page to users who search in that language.
🛈 What You Need To Know
📌 Although creating websites in multiple languages adds complexity, there are recommended ways to manage them. Check Google's guide on how to manage multi-regional and multilingual sites.
💡Top Tips:
✅ You don't need to use a meta tag to tell search engines the choice of language, but the HTML lang attribute is recommended for screen readers.
Source: AskGoogleBot
2. PPC News
📢 Google Ads Policy Update about Destination Requirements Policy
🔁 A Quick Recap:
Surely everyone knows the feeling when you open a website and an annoying ad with automatic sound pops up on the screen. However, improvement is on its way as Google Ads informed advertisers about the upcoming change to its policies starting in October 2022. Ad experiences on destinations must comply with the Better Ads Standards, otherwise PPC ads will be rejected.
🛈 What You Need To Know
📌 "In October 2022 Google will be asking sites to meet the "Better Ads Standards" in order to run PPC ads", states Lawrence Chasse on Twitter .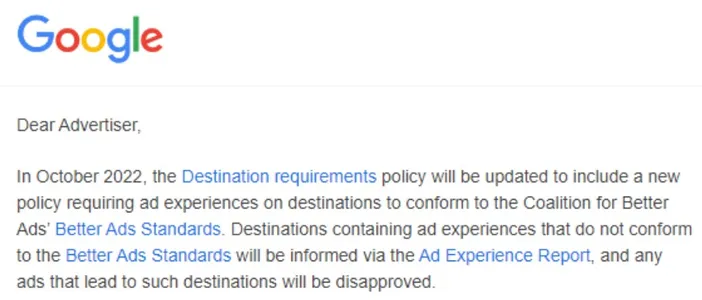 📌 Ad destination is an URL address where the person who clicks on the ad ends up. Ad experience is the combination of a site's appearance, behavior, content, and display ads.
📌 Ad experiences that violate the Better Ads Standards are ones which the industry has identified as highly irritating to users.
💡Top Tips:
✅ Remove all the disallowed ad experiences before October 2022. You can find the listings of prohibited Desktop ad experiences and Mobile ad experiences .
✅ By removing annoying ad experiences for users, your site is more enjoyable, making it more likely to be a site that visitors want to return to.
✅ You can submit your site for an annoying-ad-review through The Ad Experience Report if you are a user or an owner of a website property which is verified on Search Console. More detailed instructions can be found here .
Source: Tweet of Lawrence Chasse .
📢 Top Content Bid Adjustments Will No Longer Be Available From October 2022
🔁 A Quick Recap:
Google Ads has pulled the plug on top content bid adjustments and will automatically move campaigns using it to the default value of 0% in October 2022.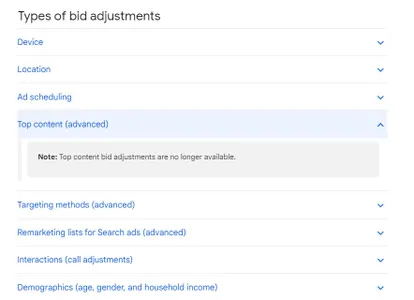 🛈 What You Need To Know
📌 Google Ads allows you to make different types of bid adjustments with their own requirements. There are different options for changing bids for different types of campaigns.
📌 Due to the new ruling, bids cannot be modified based on content that is popular in Google's eyes.
💡Top Tips:
✅ If you want to improve your ad ROI, you should adjust your bids based on effectiveness.
✅ Let's say you run a cafe in the center of Helsinki. In terms of business, the most valuable people to whom the ad should be shown are the people in Helsinki at that moment. Therefore, the city-specific visibility of the ad can be increased by raising the bid for the ad displayed in a location in question.
Source: Google Ads Help .
📢 Microsoft Advertising Announced Product Improvements To Make Advertising More Effective
🔁A Quick Recap:
The new import tool changes in Microsoft Advertising, a pay-per-click (PPC) advertising system, allow for more seamless marketing strategy integration across platforms.
🛈 What You Need To Know
📌 Microsoft advertising has expanded its import tools, the new addition of which is Pinterest Import. Pinterest Import allows you to easily import campaigns from Pinterest ads to get you started on the Microsoft Audience Network. Pinterest Ads campaigns will be imported as Audience Campaigns.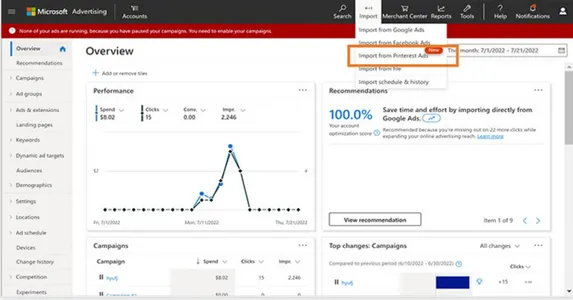 📌 Thanks to the additions to the import tools, you can now also import Google Performance Max campaigns as Smart Shopping campaigns and Local Inventory Ads in Microsoft.
📌 Other changes in Microsoft Advertising: Microsoft Advertising Editor now supports Multimedia Ads for search campaigns, Cruise Ads and Tours and Activities Ads are now available to all advertisers across the globe, and Dynamic Search Ads (DSA) subdomains are now generally available in all markets where DSA are an option.
💡Top Tips:
✅ With Pinterest Import, you can bring in Active, Paused, and Archived Pinterest Ads campaigns
✅ You can find step-by-step instructions for importing from Pinterest here .
Source: Microsoft Advertising Blog
3 Analytics News
📢 Changes To The Thresholds For Search Queries In Google Analytics
🔁 A Quick Recap:
Google is updating the privacy threshold for Search Query Report in Universal Analytics. Google Ads query, First user Google Ads query, and Session Google Ads query dimensions for the explorations in Google Analytics 4 will also be revised to meet a higher privacy threshold.
🛈 What You Need To Know:
📌 The underlying factor behind the change is consumers' rising concern about their privacy.
📌 According to Google, the updated thresholds ensure that users' anonymity is protected, as only widely occurring search terms are reported.
📌 Google has also stated that the change regarding Google Analytics 4 ensures that the data in Google Ads reports is more consistent with the information of the analytics tool.
📌 Search Query Report in Universal Analytics will be more limited than Google Ads reports. This means that to get more encompassing information, you would also need to check the Google Ads reports.
💡Top Tips:
✅ Notice that should be remembered: Google Universal Analytics will be closed down on July 1, 2023.
✅ If you use Google Universal Analytics, sooner or later you should switch to a new analytics tool, such as Google Analytics 4 which google calls a next-generation measurement solution.
✅ If you are not sure which of the aforementioned analytics tools your business is using, give the marketing manager a call or ask from the service provider of your website.
Source: What's new from Google , Announcement of the closure of Universal Analytics
📢 Documentation Update On Search Snippets
🔁 A Quick Recap:
Google has updated the documentation related to the creation of search snippets visible in search results. The documentation now contains examples of best and worst practices for search snippets.
🛈 What You Need To Know:
📌 Search snippets are summaries and descriptions of the sites ranked in the search results. Snippets can appear in different formats, such as Rich Snippet and Featured Snippet.
📌 Unlike a meta description which is manuscripted, Google creates the snippet automatically for which it uses several different sources, such as the meta description and the content of the page.
📌 Optimizing search snippets is made easier with the help of the instructions provided by Google regarding the do's and don'ts of meta descriptions.
💡Top Tips:
✅ Bad ways to write meta descriptions: just a list of keywords, same description for every news article, not summarizing the page or too short description.
✅ Good ways to write meta descriptions: in case of a brick-and-mortar, provide details such as what the business sells, opening hours and location, use a snippet from the specific news article in the description, write a fine summary of the whole page and for product page, the meta description should focus on specific details of the product.
Source: Documentation on Search Snippets
📢 A New "Topics" Option in Reels Upload Process To Help Reach Other Users With Similar Interests
🔁 A Quick Recap:
With the new selectable feature, the chance that people with similar interests will find your reel and therefore your business increases. This was spotted by Jacki Pitkow and later posted on Twitter by Matt Navarra .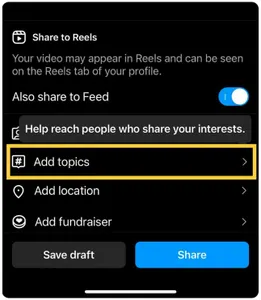 🛈 What You Need To Know:
📌 Reels, the direct competitor of TikTok, is a feature available in Instagram's mobile app which allows you to to post short and compelling videos.
📌 Reels can currently be up to 90 seconds long, instead of the previous 60 seconds. With more time to shoot, you can implement more versatile video ideas, such as how-to tutorials.
💡Top Tips:
✅ The better the reels speak to the target audience, the higher the chance to reach more accounts and get more replays which indicate about the engagement of your viewers.
Source: Tweet of Matt Navarra
🔁 A Quick Recap:
Twitter strives to improve the user experience through updated descriptions and icons. The user can choose whether to scroll the suggestions of the algorithm or the latest tweets.
🛈 What You Need To Know:
📌 The testing applies iOs: "When you switch between the Latest and Home Timelines, some of you on iOS may see updated icons and menus."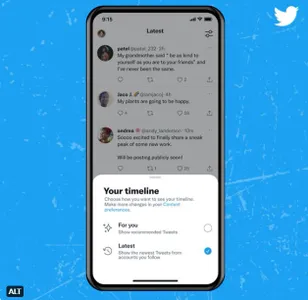 💡Top Tips:
✅ Those who cannot make us of the new icons can change the timeline as follows:
Whether you're using the app or desktop version, open your Twitter feed
Click the sparkling icon in the top right corner
Tap "See latest Tweets instead" from the pop-up menu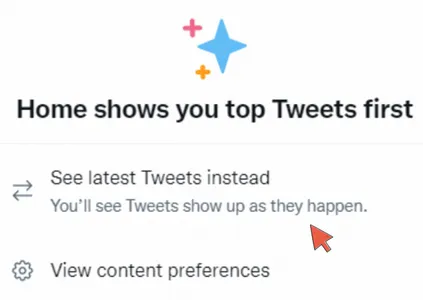 Source: Tweet from Twitter
5. Tech News
📢 Apple's New Product Announcements At The iPhone 14 Event
🔁 A Quick Recap:
At this year's iPhone 14 and Apple Watch launch event on September 7th 2022, Apple made many novel announcements regarding iPhones, AirPods and Apple Watches.
🛈 What You Need To Know:
📌 In detail, announcements included:
iPhone 14 and iPhone 14 Plus
iPhone 14 Pro and iPhone 14 Pro Max
Satellite emergency service for iPhones
Apple Watch Ultra
Apple Watch Series 8
Apple Watch SE
Airpods Pro
💡Top Tips:
✅ iPhone 14 and 14 Pro enable a SOS-feature to be activated in case of an emergency, as they contain a wireless chipset.
✅ To watch the entire press event, click here and immerse yourself in the world of Apple!
Source: Apple press event