News of the week:
In this Week's Roundup we cover changes, updates and trends regarding SEO, PPC, analytics, social media and technology.
Here is what you need to know about the latest changes:
1. SEO News
📢 Key Takeaways From Google's Event 'Search On 22'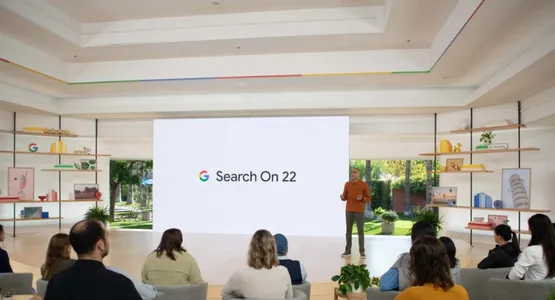 Google covered the latest innovations and advances in the search algorithm at its annual event called 'Search On 22' , held on September 28, 2022.
Here's the key takeaways from the event:
Changes to Mobile Search
The Google app on iOS now has shortcuts for various functions that you can perform in addition to typing a traditional search query.
In the near future, Google will update the features of the mobile search bar to help users find more relevant results.
The way Google displays results on mobile devices is changing, becoming more visual, focusing more on images and videos.
Multisearch expands
Multisearch means searches made using Google's mobile application, which is done by taking a picture using the Lens camera icon or searching with a picture found in the camera roll. you can also add text to the search.
Google will expand multisearch to 70 new languages in the coming months. Google launched multisearch last year for English-language and US-language queries.
Adding multiple voices to the search
Search will include forums where users can get help and perspectives on interesting issues.
New feature "Discussions and forums" includes content from popular chat groups and online chats from around the web.
New forum and online chat features are now available to US English-speaking mobile users. Whether the feature will be extended to other countries depends on how well the new feature is received.
Find more information about the new updates here .
Source: Search on 22
📢 The Latest Updates From Google Are Now Complete
Google confirms that the update to English-language product reviews were completed as of September 26, 2022. September 26, 2022 was also the date when the core update was completed.

If you want to refresh your memory or get to know what these updates are about in detail, you can check our previous Weekly Roundups!
More about the product review update here .
More about the core update here .
Source: Google Search Central
📢 Google's John Mueller: Don't Change URLs Just for SEO
John Mueller expressed his opinion on changing URLs in hopes of improving SEO on both Reddit and Twitter . He said that often changing URLs has a negative impact on SEO and should not be changed just for Search Engine Optimization in mind.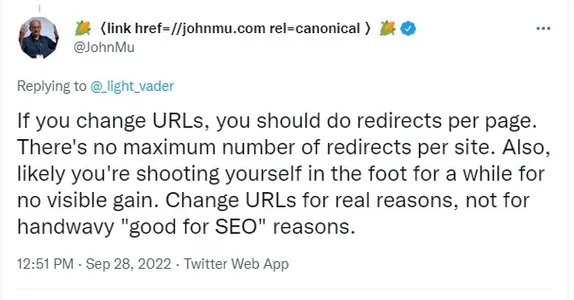 As a reminder: manipulation of URLs in the hope of a better ranking is not a very promising strategy.
2. PPC News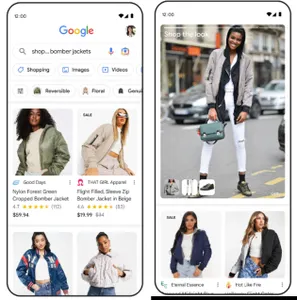 Google announced at the "Search on 22" event that it will update the Shopping experience with new features aimed at improving visualization and personalization. These functionalities are divided under 3 main topics, which are:
Visualization of purchase features: For example, when you start a search with the word "shop" and then the product or service you want, you will see a visual feed in the results including products, research tools and a nearby warehouse. The new feature is available in all categories on mobile devices. Another example of the new feature is the 3D sneaker visuals coming in the next few months.
Encouraging confident buying: Google provides a buying guide for complex purchasing decisions to help users make more informed purchasing decisions.
Personalization of the shopping experience: users start getting personalized shopping results based on their previous shopping habits. Also, for example, Search Filters take into account and adapt to real-time search trends.
Source: Google New Product Update
📢 Google Ads Latency Problems Fixed For The Majority

Recently, Google Ads has suffered from latency problems related to the data transfer time. In particular, the Google Ads Console has had problems with its operation as many people have complained about its lack of functionality.
On September 28, 2022, Google announced that there is a confirmed issue in the Google Ads Status Dashboard and that Google is actively investigating reports of a Google Ads issue. On the same day, Google announced that the problem had been fixed for the majority of users.
Source: Google Ads Status Dashboard
New updates have been announced for Meta's call ads. As stated in their blog post , the updates are meant to make businesses better at building customer relationships, improving lead quality, and reaching more potential customers.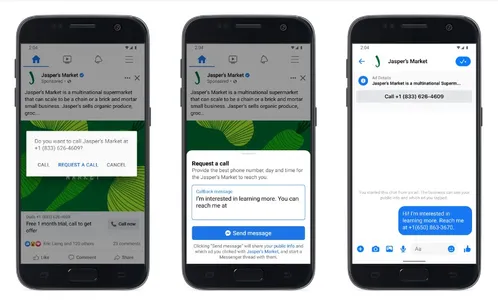 The updates:
Call Ads in Sales Objective: Call Ads can support bottom-of-funnel objectives such as conversions.
60s call in Lead Gen, Traffic, and Sales objectives: Higher quality customer conversations are made possible by longer calls. The 60-second call optimization option is now available in lead generation, traffic and to-be-released sales ad objectives
Pre-call business feature in Ads Manager: Additional information about what the company offers can inspire a potential customer to get in touch. Companies can now provide information such as website links in their ads.
In-app calling: Meta tests the platform's internal calling solution with the aim of improving call efficiency, monitoring and reporting. The content of the calls will not be captured.
Source: Meta News
3 Analytics News
📢 Bing Is Testing Showing More Information About Sites In Search
In the words of Microsoft, Page Insights "provides summarized insights from a page on your search results so you can find what you're looking for faster".
Microsoft Bing is testing showing more detailed information about sites in search, as it now displays information about site traffic, such as monthly visitors, the visitors' geographic location, how they found the site.
Here's how the new traffic information looks like: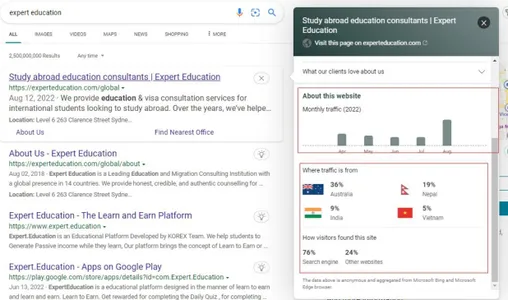 The testing was spotted by Khushal Bherwani on Twitter .
Source: Tweet of Khuskal Bherwani
📢 Promising News From Redditors: Green Light For Brands To Participate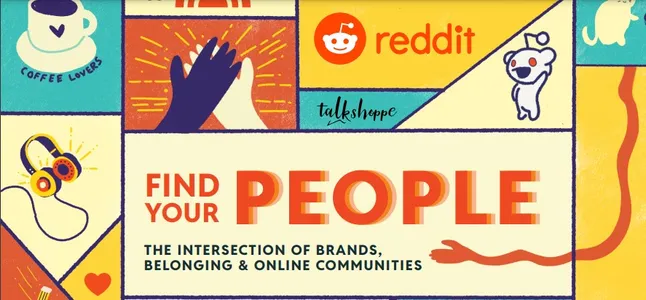 Reddit has published a new research report "'Find Your People" to find out how people use social media to connect and what role Reddit plays in facilitating community engagement.
Over 2000 thousand social media users were interviewed for the study and it reveals plenty of great news for brands.
The report states that Reddit users are open to brands participating in Subreddit discussions. Subreddits are discussion channels on Reddit that focus on different topics.
The report reveals that Redditors (users) want brands to actively participate in communities and interact with them directly. In this case, brands can get closer to consumers by taking on the role of a Reddit community member, thus creating more meaningful connections with their audience.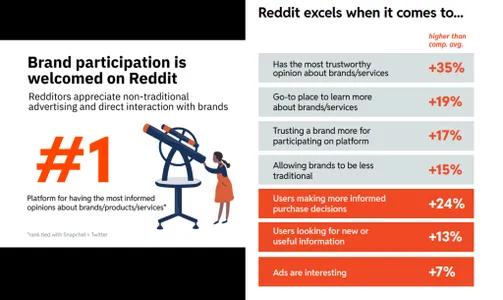 Brands can benefit from participating in Reddit groups if the approach is executed in the right way. We have written a comprehensive guide to Reddit advertising , where we go through everything you need to know about Reddit advertising from the beginning.
So if you want to expand your PPC advertising and are looking for new ways to interact with your audience, Reddit can be the perfect platform for the purpose.
Source: Find Your People Report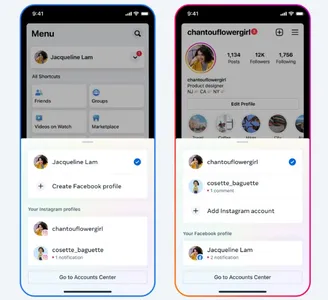 Meta is testing a new profile switching interface that makes it easier to keep up with notifications and switch between Facebook and Instagram if you have them connected in the same Accounts Center.
The new login and account registration flow will enable people to log into Facebook and Instagram more easily.
With Facebook and Instagram increasingly becoming two sides of the same coin with their overlapping features, it's not unusual for people to use both platforms. The new testing aims to facilitate the monitoring of different accounts.
The new functionality is being tested globally on iOS and Android.
When it comes to security, Meta's current protection features also apply to new updates. For example, if someone uses two-step authentication on their Facebook account, it's not possible to log into a Facebook account with Instagram credentials.
You may think this is a small tweak, but the new update will certainly improve the experience. Thanks Meta!
Source: Meta News
📢 Youtube Shorts Can Now Be Narrated Via Voiceover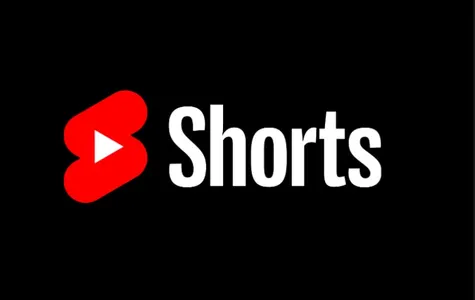 You can now add voiceover to your Shorts aka short-form videos using YouTube's Shorts feature. Adding this new option could improve the presentation of clips in a variety of ways and allow for more creative capabilities within the Shorts feature.
Creators can add voiceover to a Short by checking the voiceover box at the bottom right of the screen, selecting the voiceover button, then adjusting audio levels across music, original video audio, and voiceover.
The voiceover feature for Shorts is rolling out to iOS users from September 27, 2022. For Android, there's no further details voiced yet.
Source: Youtube Help
📢 New: Share Group Links In WhatsApp
Will Cathcart, the Head of WhatsApp, announced on Twitter that with the app's brand-new Call Links feature, you can share a link to invite others to join a group chat in the app.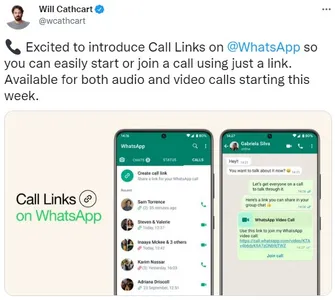 In these examples, you can see how you can now create dedicated URL links for WhatsApp group video and audio chats. This will make it easier for others to join the discussion. With the Call Link option available this week (week 39), you will be able to create a shareable link to get people into your calls.
The newly added functionality may be equally beneficial for work-related and freetime purposes.
Source: Tweet of Will Cathcart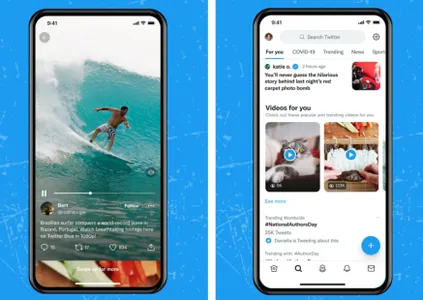 Videos are a big part of Tweets as shared videos get billions of views yearly. Twitter has now released 2 new updates for watching videos. The purpose of the new video features is to make it easier to keep up with the information load on Twitter.
These new features are:
Immersive viewing and easy discovery
Videos can now be viewed full screen by clicking on the video on Twitter. Finding videos has also been made easier as a user can now just scroll up to start browsing video content. Again, if the user wants to exit the viewer and return to the original tweet, click the back arrow in the upper left corner.
The new media viewer will soon be available to all English-language Twitter users on iOS.
Showing more videos in Explore
A new addition to Twitter's Explore tab brings video carousels to users allowing them to find more videos, tweets, and trends.
The video carousel is currently available to people in specific countries using Twitter in English on iOS and Android devices.
Source: Twitter Blog
5. Tech News
Walmart is on a hot streak in the virtual world as it just opened a new "theme park" inside of Roblox. The retail giant has announced that it's entering the metaverse with two upcoming experiences on Roblox: Walmart Land and Universe of Play .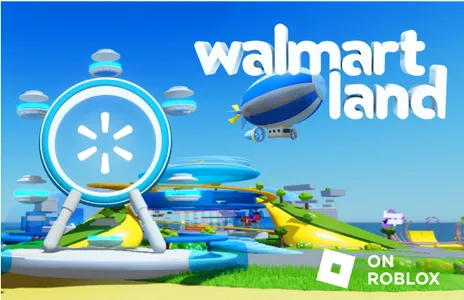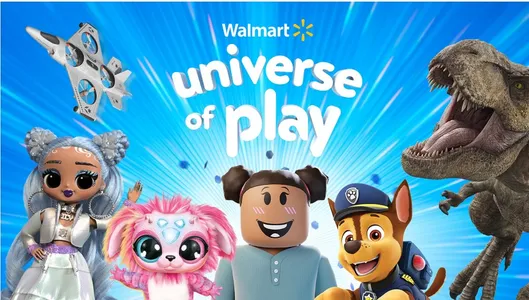 Several activities are available in these virtual worlds, including collecting virtual merchandise, playing games, attending concerts, and competing in fashion competitions, aimed at younger Walmart customers. A retail store tries virtual worlds for the first time as part of its efforts to reach next-generation consumers.
You can access Walmart Land and Walmart's Universe of Play on PC, Mac, iOS, Android, Amazon, Xbox, Oculus Rift, and HTC Vive devices to get in on the excitement.
It remains to be seen to what extent and how the metaverse will be utilized in the future as more and more companies are shifting to the next-level virtual world.👀
Source: Walmart News
📢 HubSpot Gives Up API Keys
To improve the information security of its customers, HubSpot is giving up API keys - one of the authentication methods when using API interfaces
The change will take place on 30 November 2022, from which customers will not have access to API keys and API keys can no longer be used as an authentication method in HubSpot's API interfaces
This means that existing integrations must move from using API keys to private applications. Private applications improve security and enable more precise control of integrations.
Source: HubSpot Developer Changelog